Technology
Effervescent Tablets – the Tempest in a Tumbler
---
Challenge: Sticking and Tablet Integrity
To allow it to be compressed, an effervescent tablet always requires a base, for example sodium carbonate, plus a source of acidity, often citric acid, which triggers the rapid dissolution of the tablet when it comes into contact with water. A key feature is average tablet size of more than 25 mm, which makes high compression forces and deep fill depths a vital part of the tableting process. Given their usually fragile, brittle texture, there is the risk of tablets edges being chipped as they emerge from the press and as they are conveyed away from the discharge chute. Here conveyor belts and vibration channels, which convey the tablets directly to where they are packed in blister strips or tubes, provide a reliable solution. Effervescent tablets also tend to be sticky at higher temperatures or increased humidity. That is why it is important to spray the die with a lubricant, like magnesium stearate or paraffin oil, as well as maintain a constant temperature in the production environment, in order to ensure easy discharge without any interruption to production. What is important in this context is accurate dosing of the lubricant by spraying it externally on to the press tool and die, in order to keep the hydrophobic component of the tablet mixture as small as possible.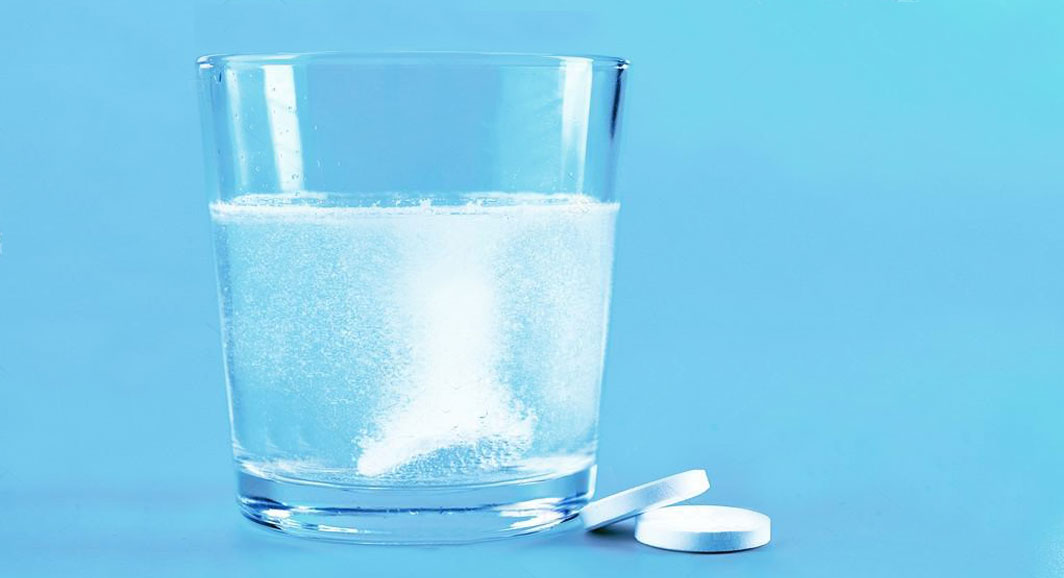 High Efficiency and Heavy Workloads
Heavy-duty tablet presses featuring high compression forces (> 100kN) and deeper fill depths (up to 40 mm) for large-format tablets, like KORSCH's XL 400 or XT 600 (HD), are particularly well suited to the production of effervescent tablets. Accommodating large-format tablets, up to 34 mm diameter, KORSCH presses feature special turrets and modified feeder paddles for optimal die fill.
Capping, a tablet defect related to entrapped air in the die during compression, is common with some effervescent products. KORSCH is able to counter this problem with the aid of its patented dwell bar, which applies pressure on the tablet between the pre and main compression rollers, thus extending the overall time for tablet consolidation.
To ensure production reliability, KORSCH also provides additional solutions to prevent effervescent tablets from sticking to the punch face, including air dehumidification and cooling inside the compression zone, or turret cooling. Higher production speeds can be achieved using modified press tools with special coatings on the punch faces, as well as larger punch heads for longer compression dwell times. Effervescent tablets are usually produced on presses with a direct link to wrapping machines and packaging equipment, like tube fillers or blister lines. KORSCH provides a complete systems approach for seamless production line integration for virtually any effervescent tablet application.