---
Intelligent, Advanced Manufacturing
In the last 1970's, KORSCH developed PharmaControl® a control system technology to automatically regulate tablet weight based on press force. This was the first step on our path to full machine automation.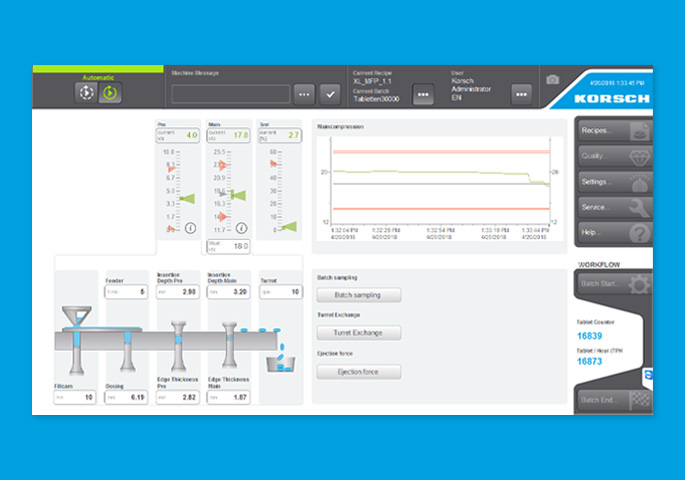 PHARMACONTROL®
KORSCH PharmaControl® provides precise tablet weight regulation by monitoring the individual compression force of each punch station and periodically adjusting the dosing cam to maintain the desired press force setpoint. A moving average calculation provides a responsive and precise response that will maintain the press force to a specific press force target value. The result is precise tablet weight control which has been applied to all KORSCH production machine models.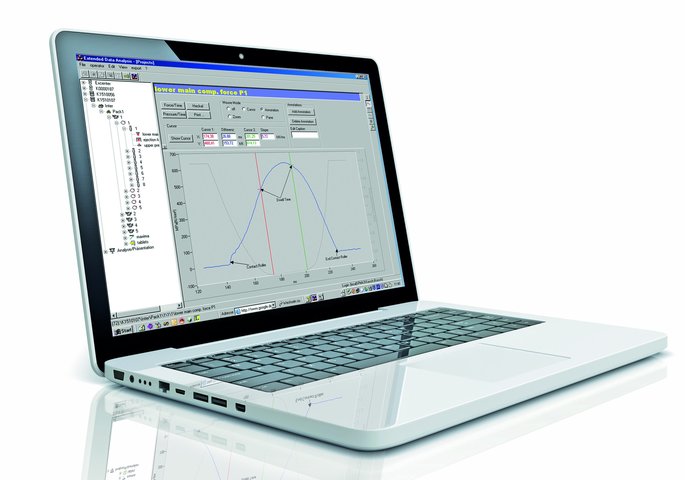 PHARMARESEARCH

The PharmaResearch is a Windows based data acquisition and analysis system which complements the full line of KORSCH presses. The PharmaResearch captures high speed data (press forces and punch displacement) and automatically analyzes the waveform profiles to provide statistical reporting and correlation of compression parameters.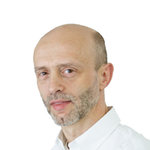 What our experts say
---
"KORSCH feeders offer the longest filling length, and therefore extended feeder dwell time, to guarantee extremely precise filling and thus weight accuracy - even at maximum production output."
Reiner Dölle, Service Engineer
What our Experts say
---
"The structured design of hardware and software at KORSCH also pays off with smooth system integration and optimally coordinated interfaces."
Arno Rathmann, Head of Automation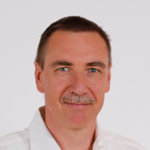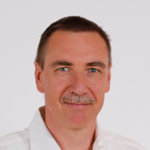 What our Experts say
---
"Data security is also a key topic at KORSCH. We advise our customers intensively and jointly develop an individual security solution in concert with our client's IT experts."
Arno Rathmann, Head of Automation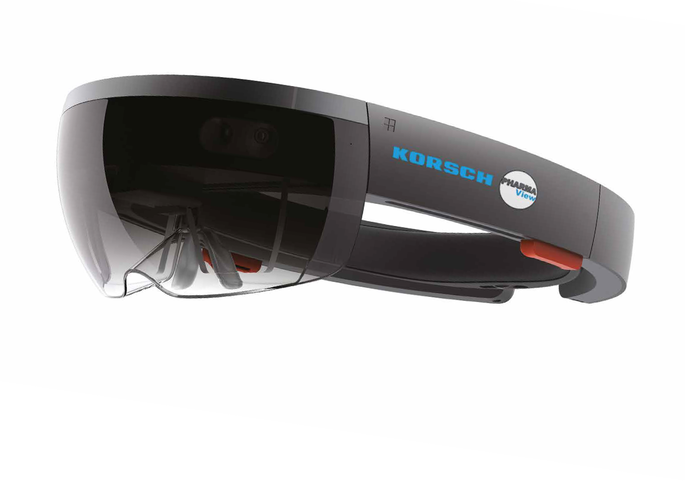 PHARMAVIEW®
KORSCH PharmaView
®
offers hands-free, interactive capabilities:
Holographic Support
Access to Multi-media Support Files
Remote Support
Augmented Training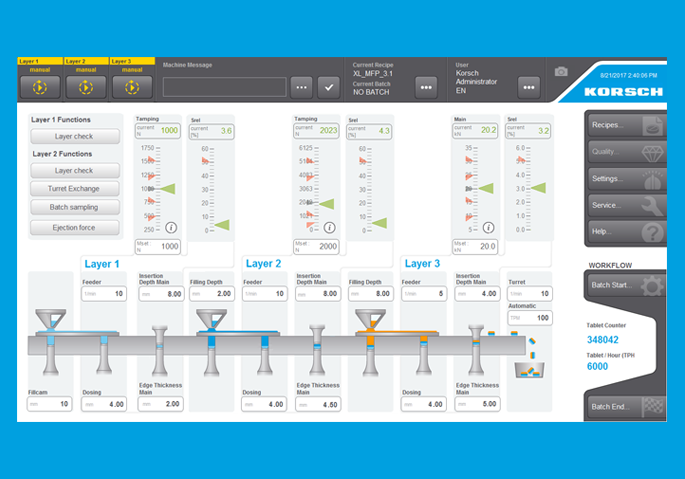 CONTROL SYSTEM UPGRADES

The use of outdated software and obsolete hardware can present a high risk. KORSCH offers a range of control system upgrade options to ensure the most current hardware and software, and to insure maximum supportability and reliability.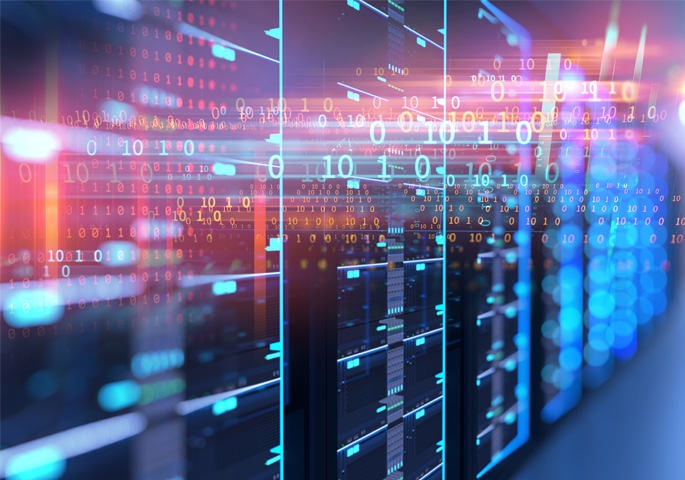 NETWORK INTEGRATION

The KORSCH control system offers a standard Ethernet architecture which simplifies and streamlines network integration, including domain login, centralized product recipe management, centralized batch data storage, and integration to SCADA and Historian systems.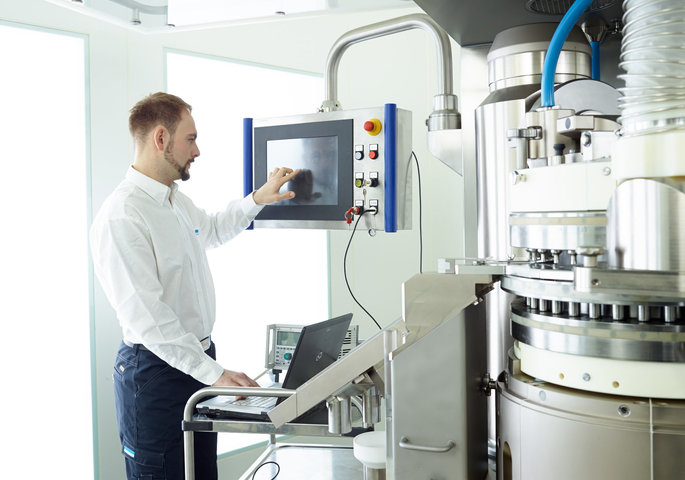 MES INTEGRATION
All KORSCH machines have the capability to integrate with a central MES system. This permits the tablet press to receive production orders and report back the batch completion. The MES system can specify the recipe name and the batch name. This production batch is then automatically started on the tablet press. After completion of the batch, the tablet press sends the most important batch data and the free availability of the machine directly via the interface back to the MES system.