---
Automated Data Acquisition
The PharmaResearch is a Windows based data acquisition and analysis system which complements the full line of KORSCH presses. The PharmaResearch captures high speed data (forces and displacements) and automatically analyzes the waveform profiles to provide statistical reporting and correlation of compression parameters.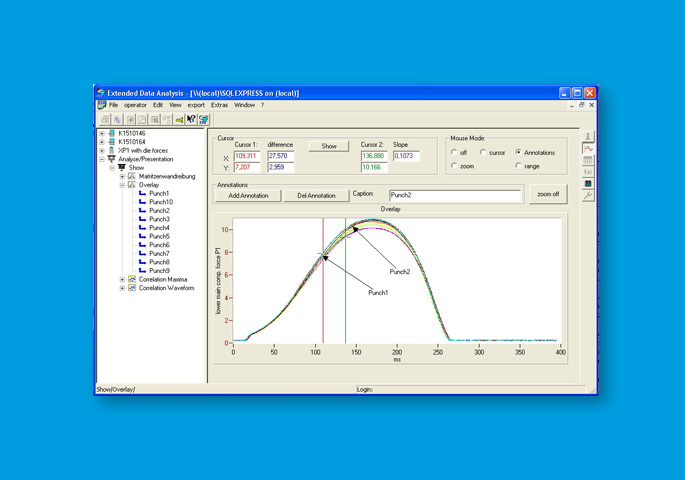 Overlay Technology
This module allows the comparison of any number of signal waveforms from the data library coming from different machines, punch stations, turret revolutions, recordings, batches or products. This function can serve as the basis for developing a baseline fingerprint for each product.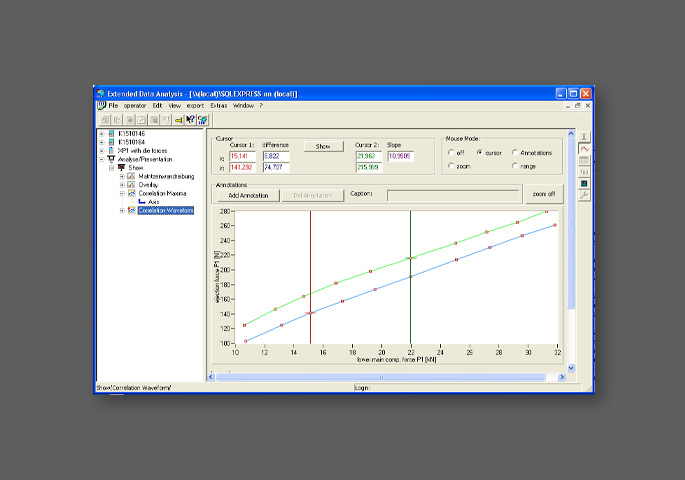 Correlation Analysis
This module permits the correlation of the compression force parameters with the physical properties of the tablets, with a powerful graphing capability to present the data. Any correlations are possible with direct or derived quantities, such as tensile strength versus ejection force, compression pressure versus porosity, etc.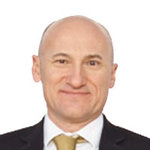 What our experts say
---
"PharmaResearch is also ideally suited for the clinical batch production, as the press force limits can be monitored very precisely, thus allowing for safe and documented production."
Jean-Yves Balfin, Product Manager
What our Experts say
---
"At KORSCH, we do not pursue digitisation and technological further development as an end in itself, but rather to help our customers achieve greater quality, economy and convenience in their day-to-day operations."
Arno Rathmann, Head of Automation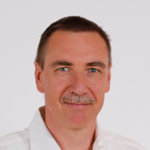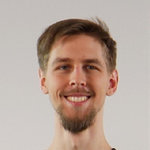 What our Experts say
---
"The pharmaceutical product features have always stood for digital, networked solutions that address everyday tabletting problems."
Tim Klippert, Service Engineer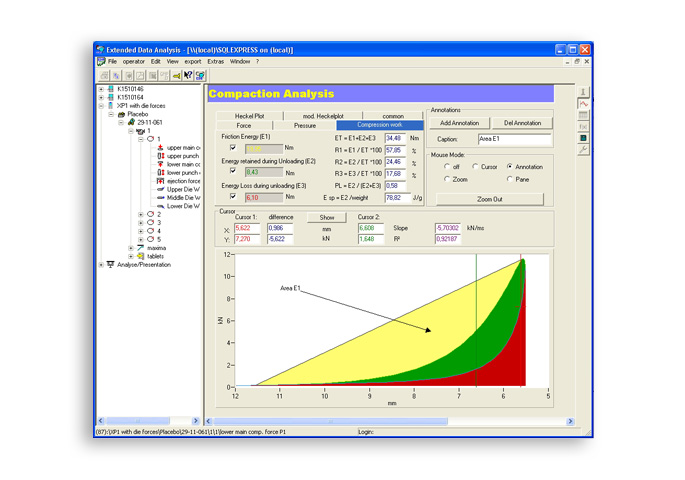 Compaction Analysis
This software module permits the evaluation of the compression work and the generated energies. Additional evaluations such as Heckel plot, energy balance, contact time, quick relaxation, and many more are also possible.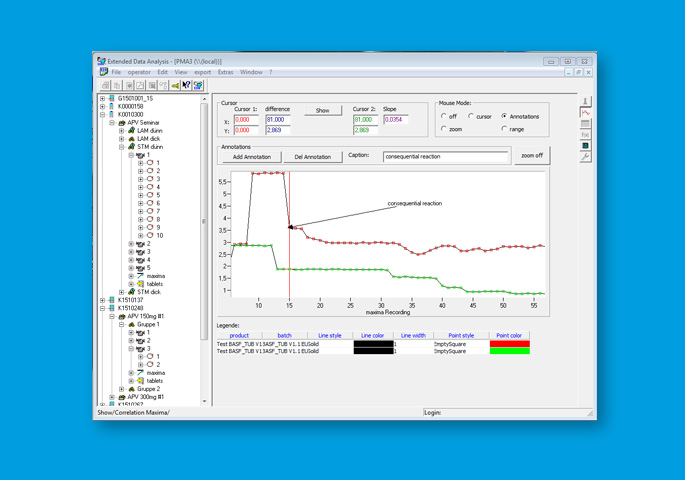 "Built-in" PAT function
"Built-in" PAT function in which the database is automatically populated with process data, thereby helping to define and complete PAT requirement for Knowledge Space and Design Space.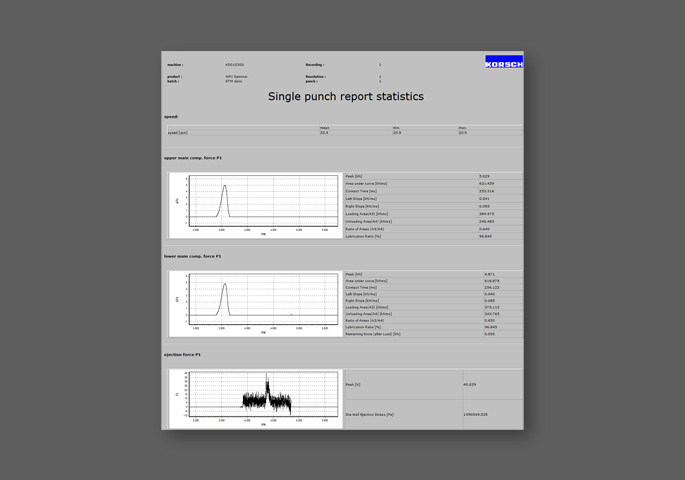 Reports
Reports can be automatically generated in a variety of data formats with and without an electronic signature.Charts can be dimensioned, comments added, formated and exported before being processed in the MS Office world.