---
Bringing Innovation to Life
Every innovation starts with an idea, a concept that must be developed and tested. Now there is a perfect venue to advance tableting and to convert ideas into innovation.
The KORSCH INNOVATION CENTER is a state-of-the-art facility that is designed to support our customers, and to create an environment for learning and technical advancement.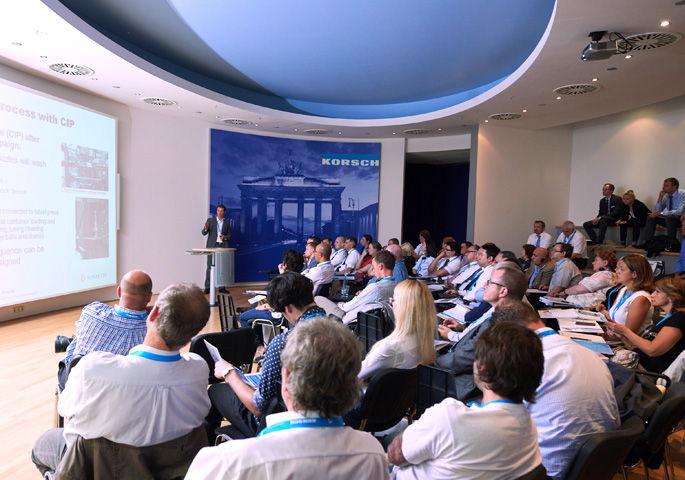 A SPACE TO ADVANCE TABLETING
The KORSCH INNOVATION CENTER is equipped with ten compression suites, three IPC laboratories and an auditorium which can accommodate more than 100 guests.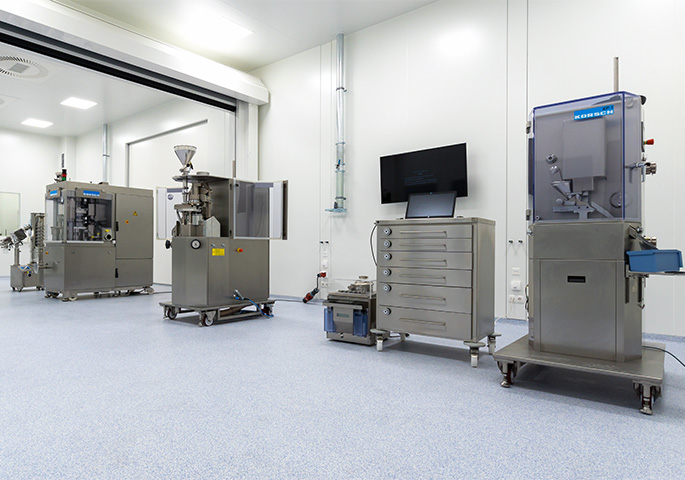 A FULL RANGE OF TECHNOLOGY
The complete KORSCH technology portfolio is available for test purposes, from R&D up to full production scale, including specialized technology such as multi-layer and tablet-in-tablet. In addition, our INNOVATION CENTER laboratories offer a complete range of peripherals and tablet test equipment, to permit a comprehensive approach to fully integrated tablet production.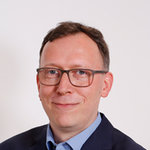 What our Experts say
---
"For an idea to become a marketable product, it needs a space in which it can be fully tested under real conditions. Our pharmaceutical specialists in the INNOVATION CENTER will not only support you with regard to tableting, but will also advise you, for example, on peripherals or formulation issues."
Dr. Thomas Schlegel, Head of Quality Management
What our Experts say
---
"Our goal for the future is to provide our customers with a better, more comprehensive insight into the world of tabletting."
Sebastian Eichler, Head of INNOVATION CENTER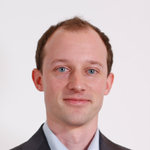 What our Experts say
---
"Qualified employees work faster, safer and more efficiently. Our operator training programs ensure that your KORSCH press is operating at the highest level of performance and efficiency. We help you train your own experts."
Rich Ferreira, Global Customer Care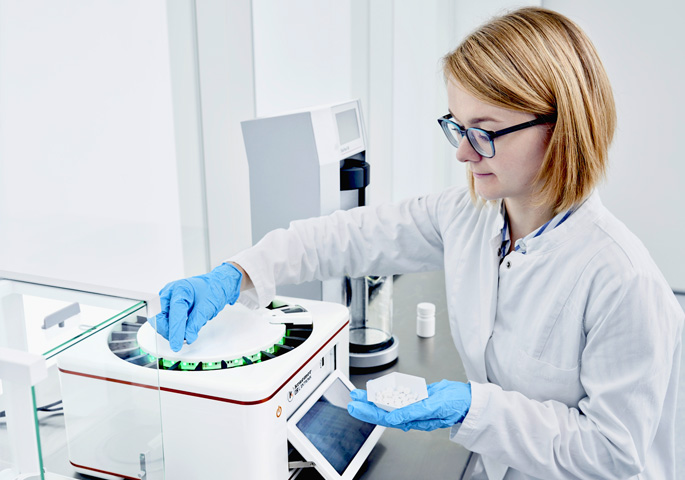 LEARN FROM THE EXPERTS
The KORSCH team of pharmacists, quality assurance specialists, and service technicians offer extensive expertise for formulation, process improvement, and equipment optimization. They work with a wide range of materials under most diverse production conditions and have a wealth of experience which our customers can leverage.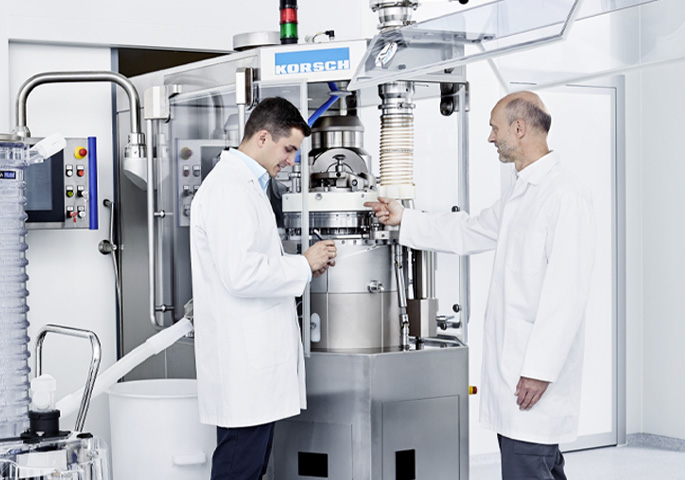 Comprehensive training program
Our technical and pharmaceutical experts also offer extensive training on machine setup, operation, product change, optimization and maintenance. Practical and theoretical exercises are performed according to your requirements and supported by a formal certification program.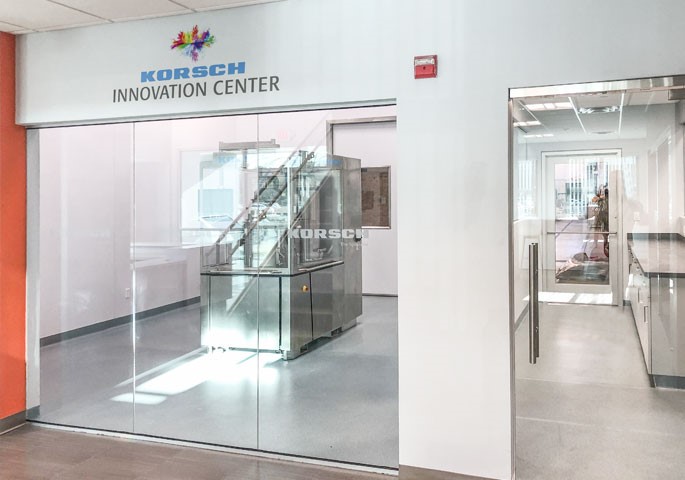 International
KORSCH America Inc. also has a complete INNOVATION CENTER at its South Easton facilities near Boston. In 2019 it was equipped with new laboratories, IPC and analysis equipment as well as a conference center for customers.