---
Smart Holographic Operator Support
KORSCH brings data to life with advanced HoloLens technology to enhance the service experience and redefine the concept of technical support. The KORSCH PharmaView® enables a service setting which is augmented by digital content, technical holograms, and real-time expert support.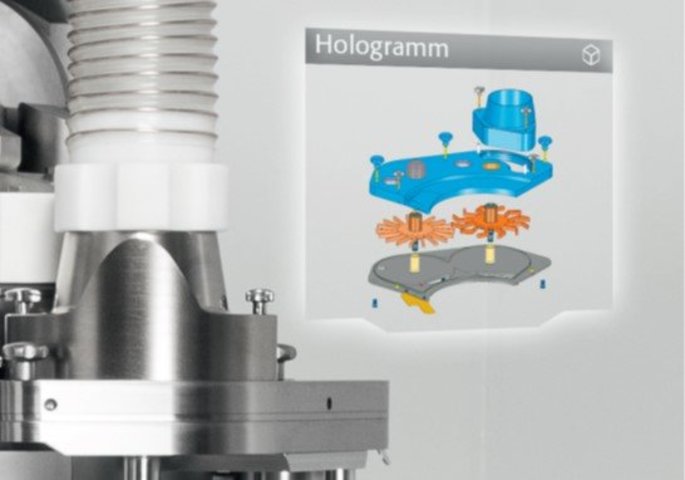 HOLOGRAPHIC SUPPORT
View complex mechanical assemblies at scale to simplify and support the service effort. The holographic images are provided in the field of view to supplement machine operation, setup, and maintenance.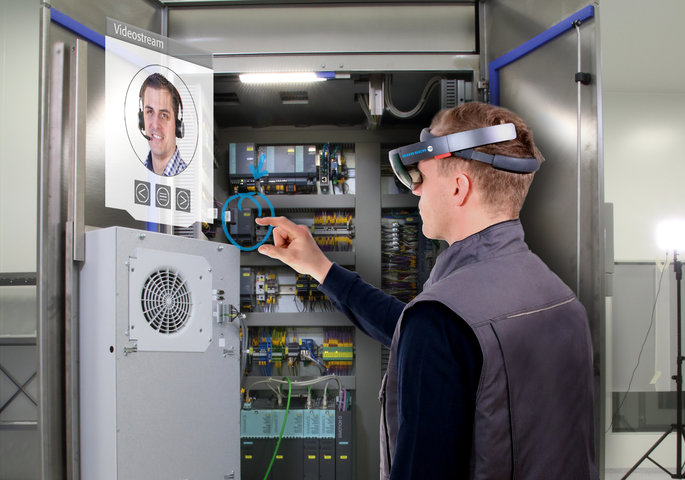 REMOTE SUPPORT
The HoloLens platform supports a secure video call capability which connects a remote KORSCH expert and a customer user to permit a collaborative service experience, where the KORSCH expert can see exactly what the user is seeing, and talk to the customer in real time.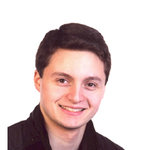 What our experts say
---
The HoloLens offers the next level of remote technical support, with the ability to see what our customer is seeing and to offer real-time, technical guidance. The multimedia help features offer simple and immediate procedural support.
Pierre Braun, Manager Digital Transformation
What our experts say
---
Data security is also guaranteed when using PharmaView®. With the exception of video-calls all functions are available offline - communication takes place locally, directly between HoloLens and the machine. The use of this new platform opens up completely new possibilities for our products. In order to achieve the synergy of the machine and digital tool, it is especially important to make the operation as intuitive as possible.
Pierre Braun, Manager Digital Transformation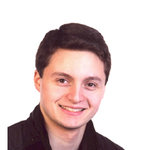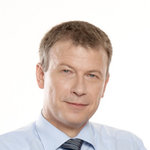 What our Experts say
---
In the future, the machine will be able to evaluate the collected data so intelligently – it will learn, optimize, and forecast when problems will potentially occur. The advantage is the opportunity for increased efficiency and predictive maintenance.
Ingo Klaer, Director of Engineering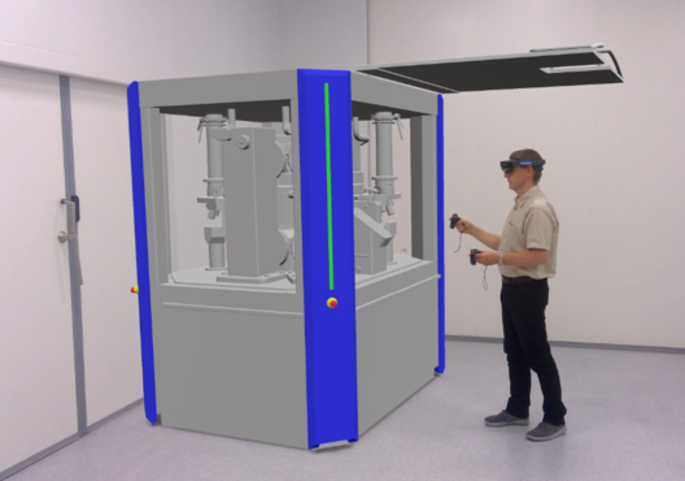 AUGMENTED TRAINING
Realistic 3D training at scale in the presence of the machine provides the opportunity to instill best practices for machine operation and service. The augmented environment permitted by the HoloLens technology offers the opportunity to look deeper and learn more about machine components and operation in a way that is not available in the real world.
ACCESS TO MULTI-MEDIA
With both hands on the task, the user will have access to a wide range of multi-media files, including videos, photos, mechanical drawings, SOP's and electrical schematics in the field of view, which can virtually support any aspect of the machine setup, operation, changeover, or maintenance.