XL 100 WipCon®
Wash-In-Place & Containment
XL 100 WipCon® - Wash-In-Place & Containment
---
The XL 100 WipCon® is an innovative, small-scale, rotary tablet press that offers a comprehensive wash-in-place and high- containment (OEB 4, OEB 5) capability for product development, scale-up, and clinical batch production of highly active or potent compounds. The self-contained and fully portable design permits maximum flexibility in an R&D setting.
R&D Single
Punch Press
in Containment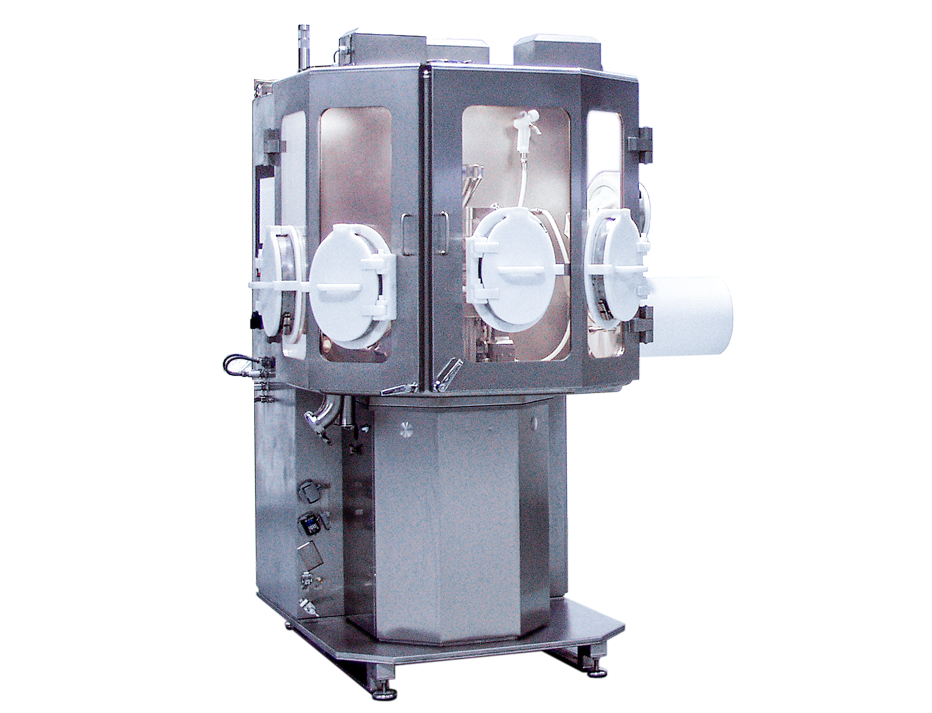 Scale-Up
Rotary R&D Press
Full Intrumentation Available
Exchangeable Turret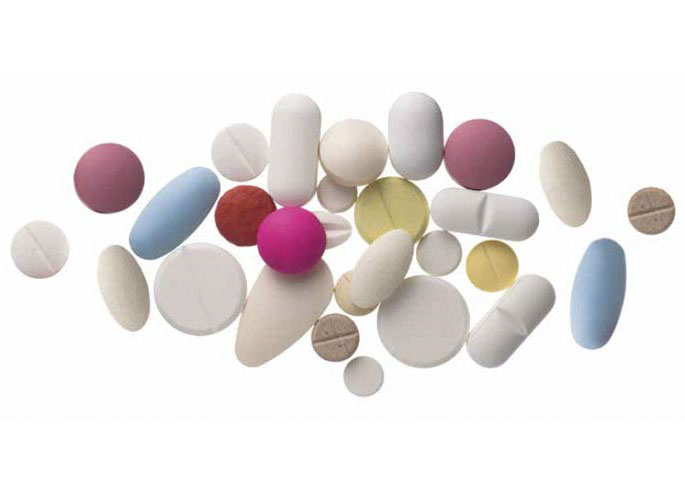 Designed for Pharma & Nutraceuticals
With a versatile design concept, the XL 100 research tablet press is suited either for product development, scale-up, or clinical batch production. The machine complies with the highest standard in GMP- and all valid FDA-regulations. KORSCH controls permit full compliance with 21 CFR Part 11.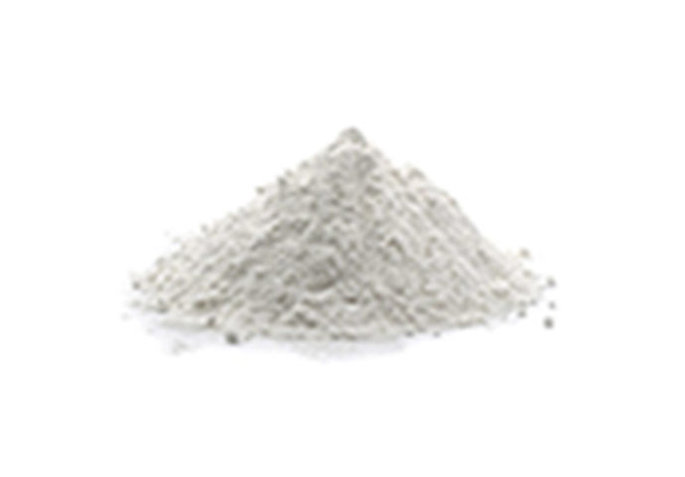 Small Product Quantities
The XL 100 permits the execution of full compaction studies with limited material quantities. A reduced volume product hopper and reduced volume feeder insure efficient operation, and the control system is fully functional with reduced press tools. The mixed turret design permits the development of B and D size tablets on the same turret.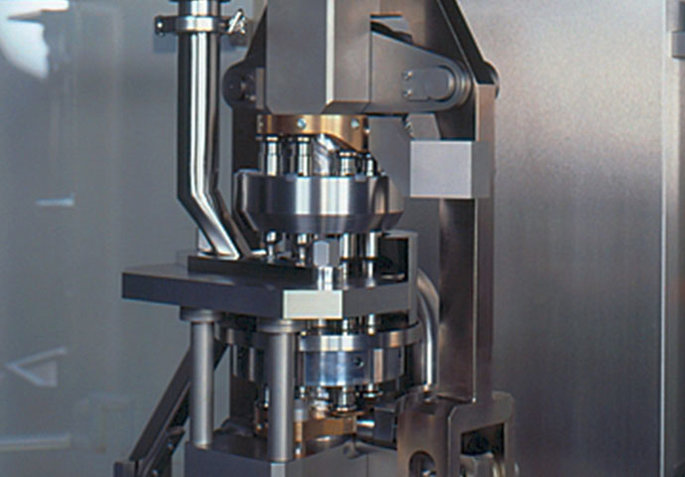 Performance
The machine offers a precompression capability of 10 kN and a main compression capability of 60 kN and a maximal Output of 86.400 tablets/h with a maximum press speed of 120 RPM.
The 120 RPM press speed permits meaningful data on compression dwell time and feeder dwell time to be developed and analyzed.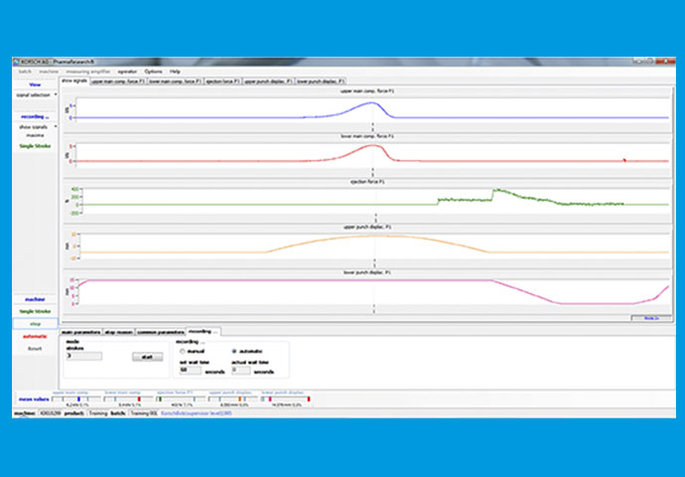 Instrumentation
The XL 100 may be fully instrumented for the measurement of precompression force, main compression force, ejection force, and scrape off force, to permit product development parameters to be evaluated and stored.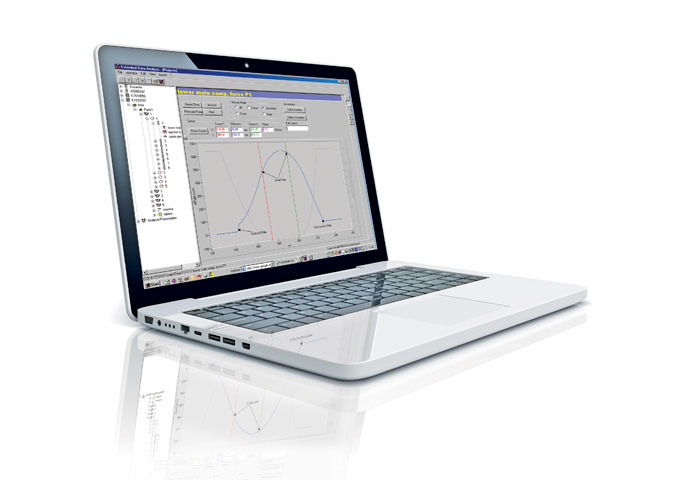 PharmaResearch
Together with the PharmaResearch, a Windows based data acquisition system and a full instrumentation package the XL 100 permits storage, analysis, and export of compression and ejection force data.
PharmaResearch assists during:
R&D and scale-up phase
Production of small batches while monitoring limits
Tabletting process offering trouble shooting support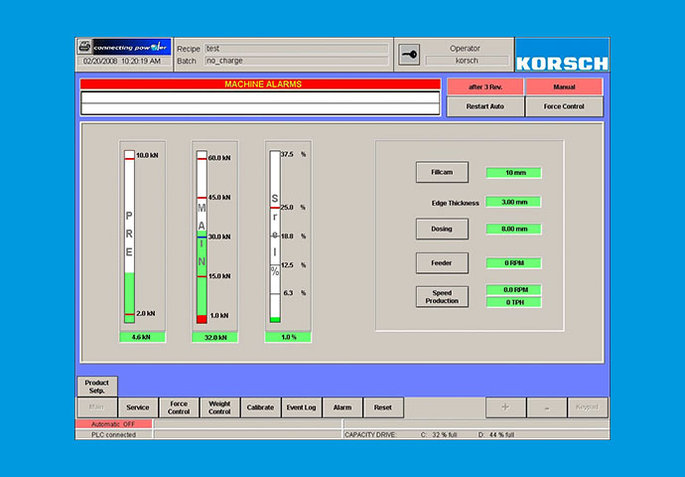 Optimal Control
The XL 100 offers an optional integrated press force control system PharmaControl ® to permit automatic weight control and single-tablet rejection.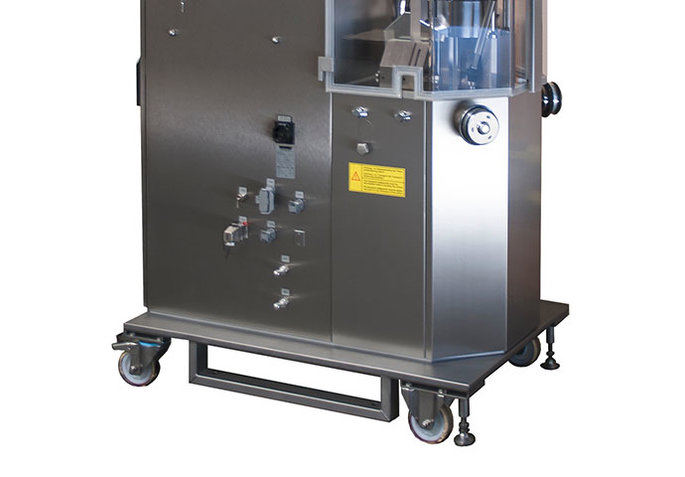 Fully Portable
Stainless Steel Base
Locking Casters
Permits Full Portability
Leveling Footpads Included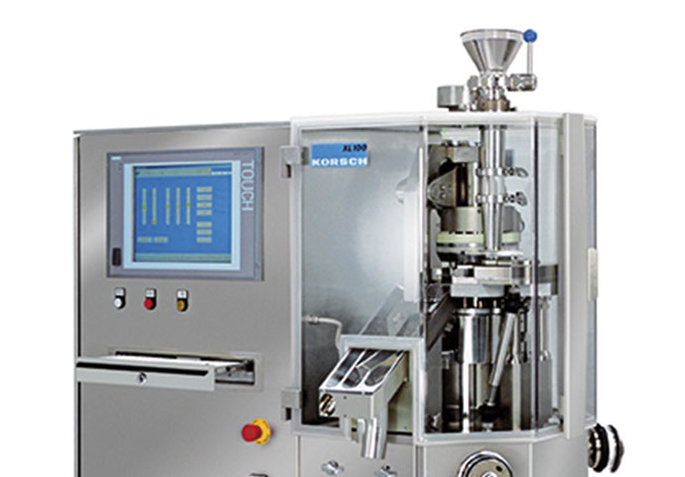 XL 100 Pro
Instead of a simple operator panel, the XL 100 Pro includes an industrial PC like the production machines. This allows to integrate the optional software PharmaResearch as well as a press force control system that permits additionally data recording. With a 15 inch touch screen, the XL 100 Pro control system offers a graphical and user friendly environment.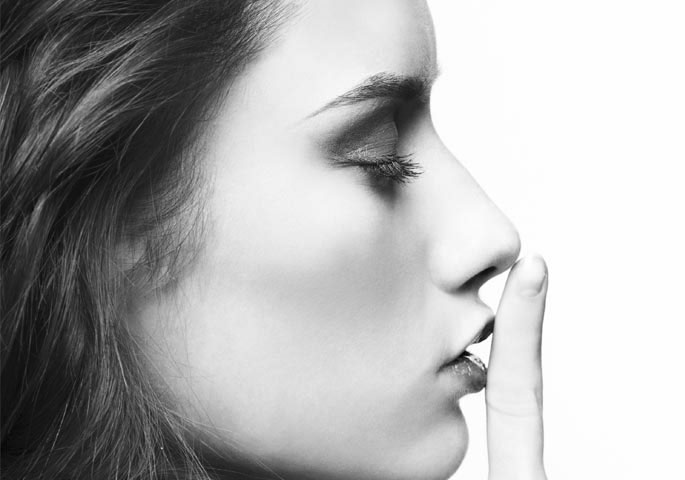 Minimal Noise and Vibration
The unique and patented design of the carrier plate, with dampers, fully isolates vibration from the head piece and machine base. The result is:
Very low noise emission <  80 dB(A)
No vibration transmission to the floor of the compression room
No segregation of powder in the feeding system wich can occur with machine vibration
XL100 Wip-Con Downloads
Download our brochure or have a look at the technical data:
---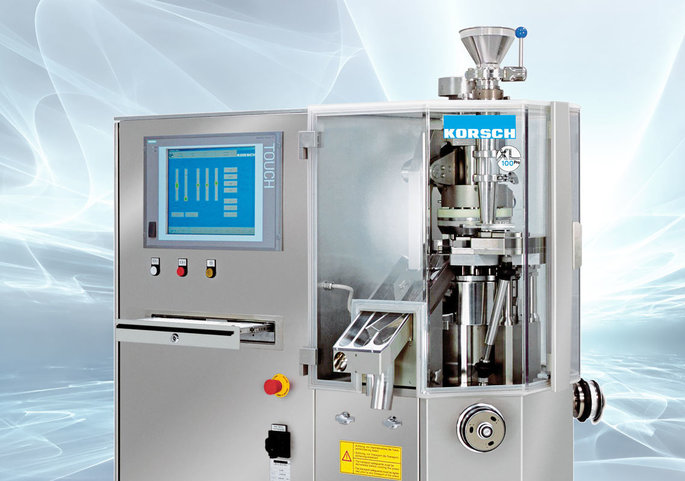 XL 100 - Small R&D Rotary Tablet Press
All machines offered in a high-containment execution are also offered in a standard version. All the expertise acquired for containment technology can also be applied to our standard machines, in terms of dust tightness, contamination control, service access, and cleanability.