---
Each layer counts
With 25 years of multilayer expertise, KORSCH offers the broadest range of machines designed to support innovative drug delivery applications, including bi-layer, tri-layer, four-layer, five-layer, tablet in tablet and chip in tablet.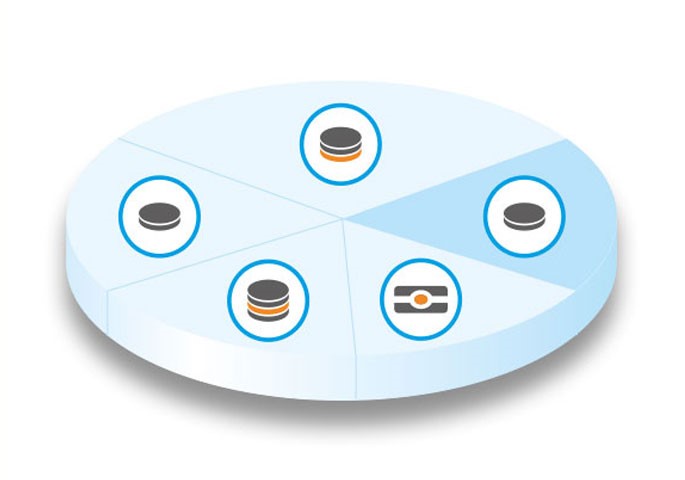 The MFP concept
The market demands a flexible, versatile tablet press that can be turned quickly, and which has the inherent capability to produce a wider range of products, including single-layer and multi-layer tablets.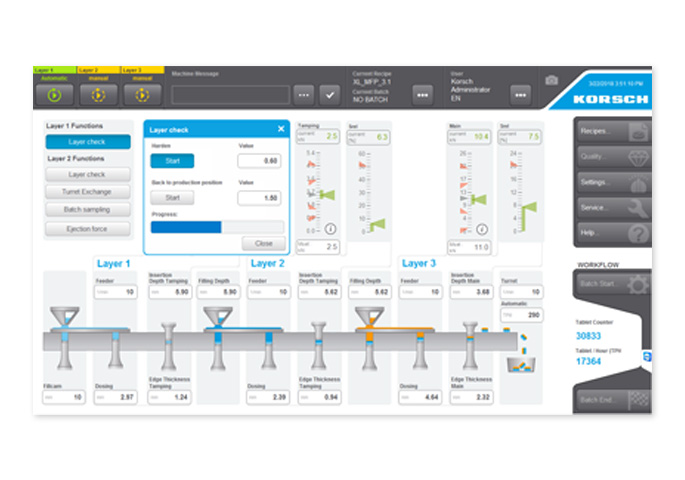 Fully Automated Layer Sampling
Built-in quality
On demand sampling or using auto sample algorithm
At production speed
With hardening to produce intermediate tablets that can be weighed
Optional automatic tablet tester for IPC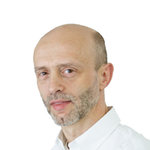 What our experts say
---
"When processing multi-layer tablets, comprehensive know-how is essential in all phases of the compression process. Each individual layer must be optimally processed to ensure layer weight control and the elimination of cross contamination."
Reiner Dölle, Service Engineer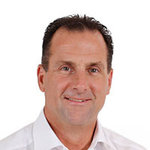 What our experts say
---
"KORSCH offers the most flexible technology in the world – with the versatility to make a tablet of any size, shape, and format. The ability to add multi-layer conversion kits, turrets, magnesium spray systems, and other peripherals, ensures the ability to adapt the KORSCH press for every product in the pipeline."
Fred Murray, Head of Global Sales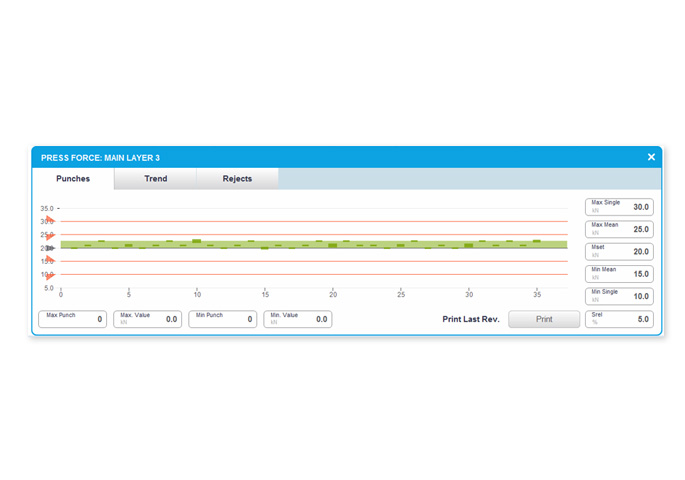 Weight Regulation
Each layer counts
Measurement of single press forces for each layer
Sensitive instrumentation for low tamping forces
Closed loop feedback to each dosing cam
Single tablet rejection: based on layer tamping force and final compression force with reject log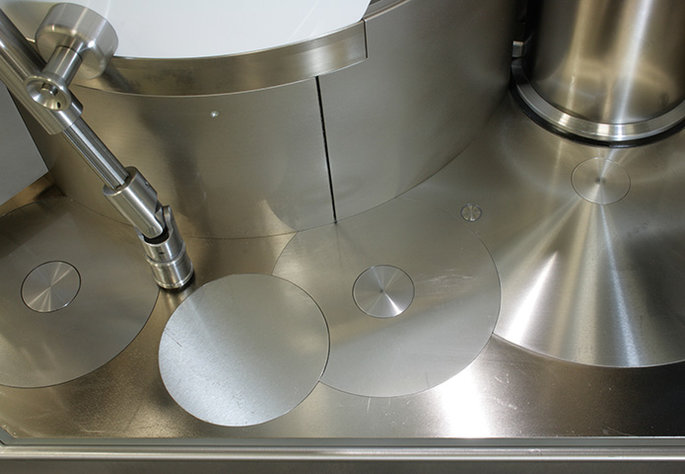 Quick Change Over
On all KORSCH machines with multi-layer capability the conversion between the different configurations is fast and trouble-free. This principle is taken to its ultimate level in the MFP concept.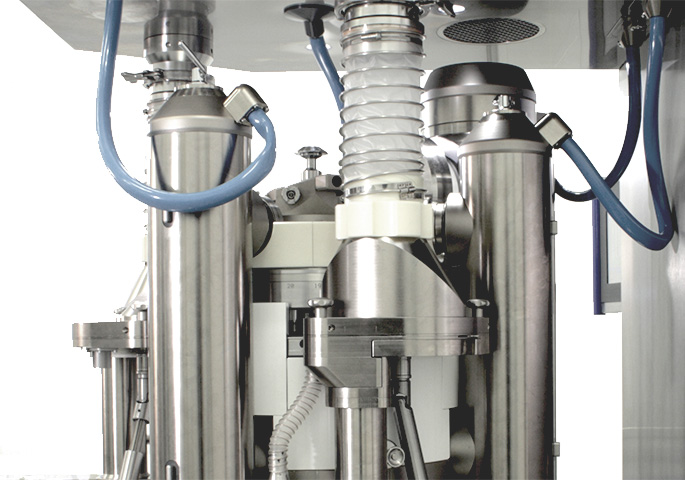 No Cross-Contamination
Elimination of any potential for cross contamination:
zero clearance feeders
integrated dust collection with spring loaded scraper at feeder inlet
no recirculation of material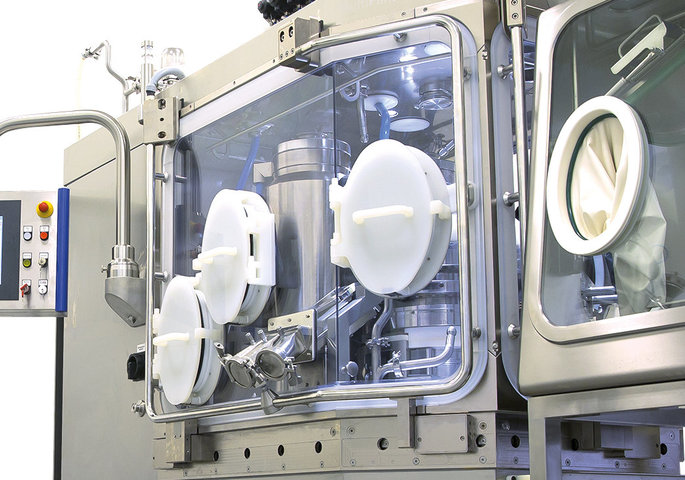 Multi-Layer in Containment
There is a clear trend in the Pharmaceutical Industry toward the continued development of potent compounds in various tablet formats including single and multi-layer, which require specialized technology that is both safe and flexible. This is the driver for the KORSCH XL 400 MFP WipCon® Tablet Press, which offers single-layer, bi-layer, and tri-layer flexibility in a wash-in-place and fully contained system, with capability to OEB 5.