Company
KORSCH Acquires MEDELPHARM to Strengthen R&D Product Line
---
KORSCH AG, the global leader in tablet press technology, offering solutions for product development, scale-up, high-speed production, multi-layer, continuous manufacturing, and high-containment applications – has announced the acquisition of MEDELPHARM, the innovator and global leader in compaction simulator technology.
After working closely for more than a year in the context of a global strategic partnership, the acquisition leverages the companies' combined 135-plus years of experience with small-scale, fully instrumented tablet compression equipment. The KORSCH R&D product portfolio addresses and overcomes longstanding challenges, from early-stage powder characterization and formulation development, to predictive scale-up and production support. The combined KORSCH-MEDELPHARM R&D equipment lineup includes:
XP 1: Robust single-punch tablet press with small batch capabilities
STYL'One Nano: Benchtop compaction simulator with integrated analytical software, for single layer formulation development
STYL'One Evo: Advanced compaction simulator with integrated analytical software and multi-layer capability, allowing R&D at production speed.
XL 100: Small-scale rotary press for product development and clinical batch production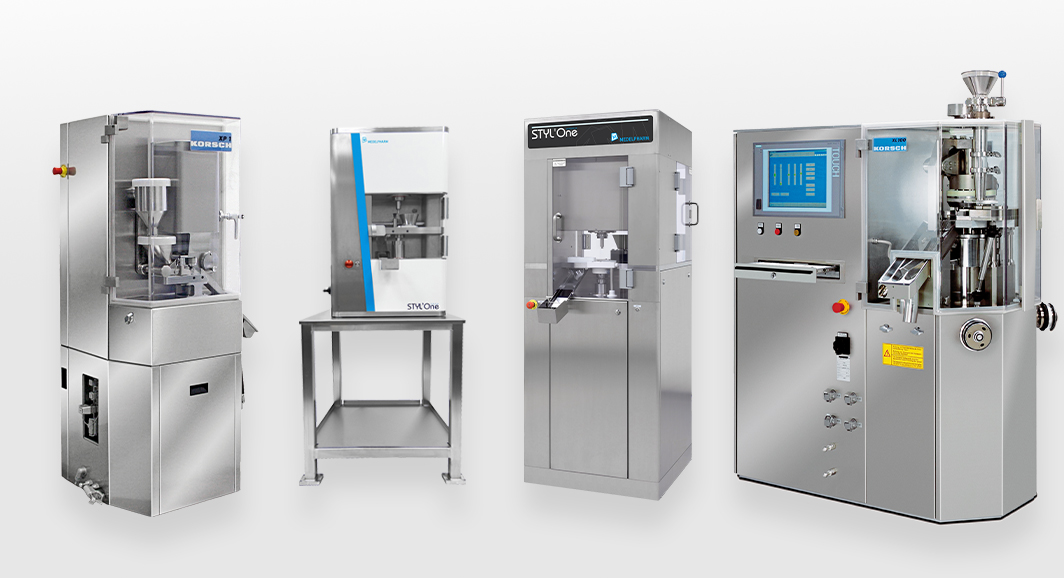 Covering the full spectrum of tableting technology from single-layer to five-layer as well as core coating capabilities, the new R&D product equipment portfolio serves as a versatile complement to KORSCH's multi-layer production machinery. Notably, the STYL'One Evo offers the ability to simulate all high-speed production presses to predict product performance with minimal material quantities.
The combined R&D product line offers the latest in high-containment technology, with fully integrated dry containment (DryCon) and wash-in-place containment (WipCon®) solutions across the full range of OEB 3, OEB 4, and OEB 5 applications.
Like the MEDELPHARM Science Lab in Lyon, France, the KORSCH Innovation Centers in Berlin, Boston, and Hyderabad have installed the STYL'One Evo and STYL'One Nano compaction simulators for demonstration, testing, and product trials with predictive results. The Science Lab in Lyon and the KORSCH Innovation Center in Berlin also offer contract development services including formulation optimization, powder analysis, and material characterization.
"The incredible acceleration provided by the commercial and support network from KORSCH, has proven that we made the right choice in trusting our products and brand globally to KORSCH back in 2021," said Ingrid Coyle, Co-Founder and Director for Business Development of MEDELPHARM. "Our team has always tackled challenges with innovative technologies, and we are excited to join forces with KORSCH to drive the future of R&D tableting compression equipment," added Bruno Villa, Co-Founder and General Manager of MEDELPHARM.
"The advanced compaction simulators from MEDELPHARM are a perfect complement to the KORSCH R&D product line, and we are very pleased to welcome a very talented MEDELPHARM team to the KORSCH family. We look forward to leveraging our collective expertise and experience to deliver novel and market leading technology at the development scale," said Stephan Mies, CEO of KORSCH AG.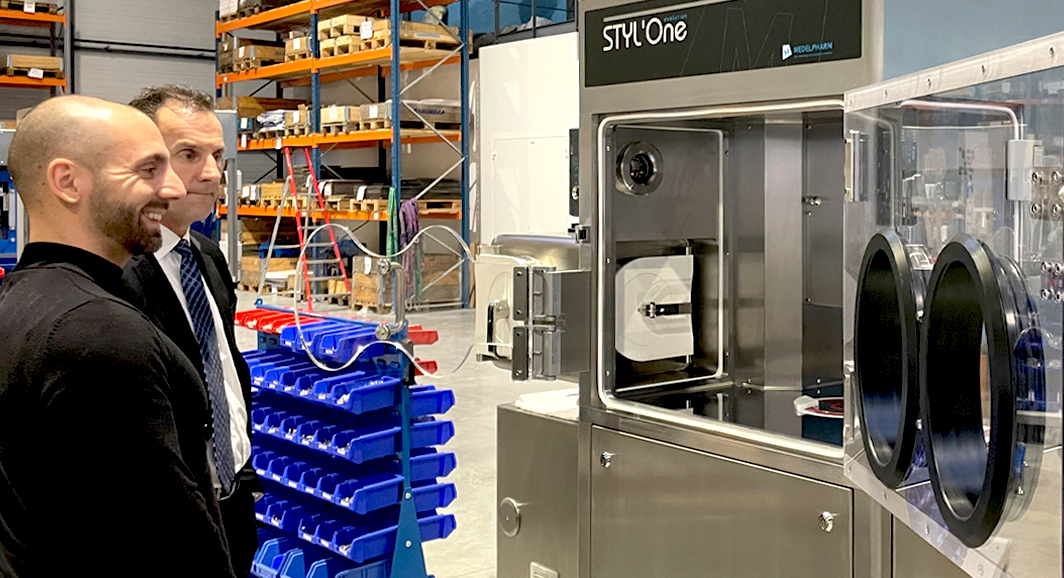 About KORSCH AG
Founded in 1919 in Berlin, Germany, KORSCH AG has a 100-year tradition and commitment to innovation. As the only true specialist in the tablet press market, KORSCH focuses solely and completely on the advancement of tablet press technology for pharmaceutical, nutraceutical, food, confectionary, technical, and chemical products. The result is generations of experience developing the broadest, most innovative tableting equipment portfolio in the world. In operation worldwide, KORSCH tablet presses are supported by a global network of sales and technical service specialists.
About MEDELPHARM
Founded in 1985 in Lyon, France, MEDELPHARM has over 35 years of experience in the development of compaction simulator technology and data acquisition software. As the originator of the STYL'One line of compaction simulators, MEDELPHARM STYL'One equipment is used around the world for streamlined material characterization, product development, and scale-up.
Staffed by a dedicated team of formulation scientists and technicians, the MEDELPHARM Science Lab performs trials with predictive results and supports customers with formulation and powder characterization challenges. In addition, MEDELPHARM Distribution also represents a range of solutions in powder processing, from R&D to production.