française (FR)

espagnol (ES)
XL 4004 MFP
MULTI FUNCTION PLATFORM
XL 4004 MFP - Most Flexible Tablet Press in the World
---
The XL 400 MFP offers an innovative and flexible design platform that permits the production of all tablet formats on a single tablet press, including single-layer, bi-layer, tri-layer, tablet in tablet and chip in tablet. The result is an unprecedented advancement in tablet press technology which permits maximum efficiency and utilization from a single tablet press.
Most Flexible
Tablet Press
in the World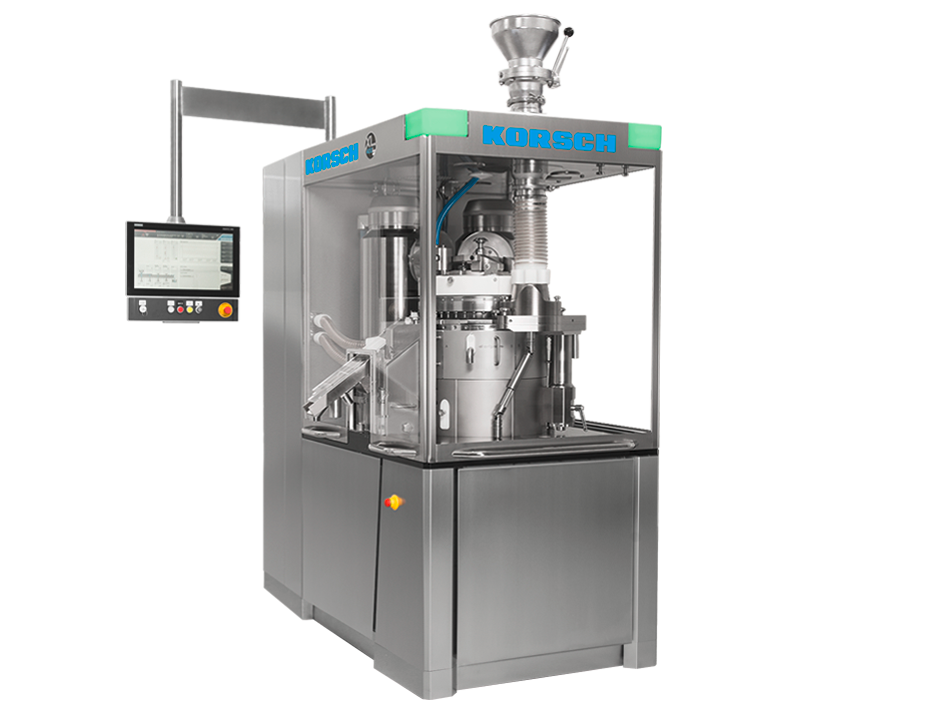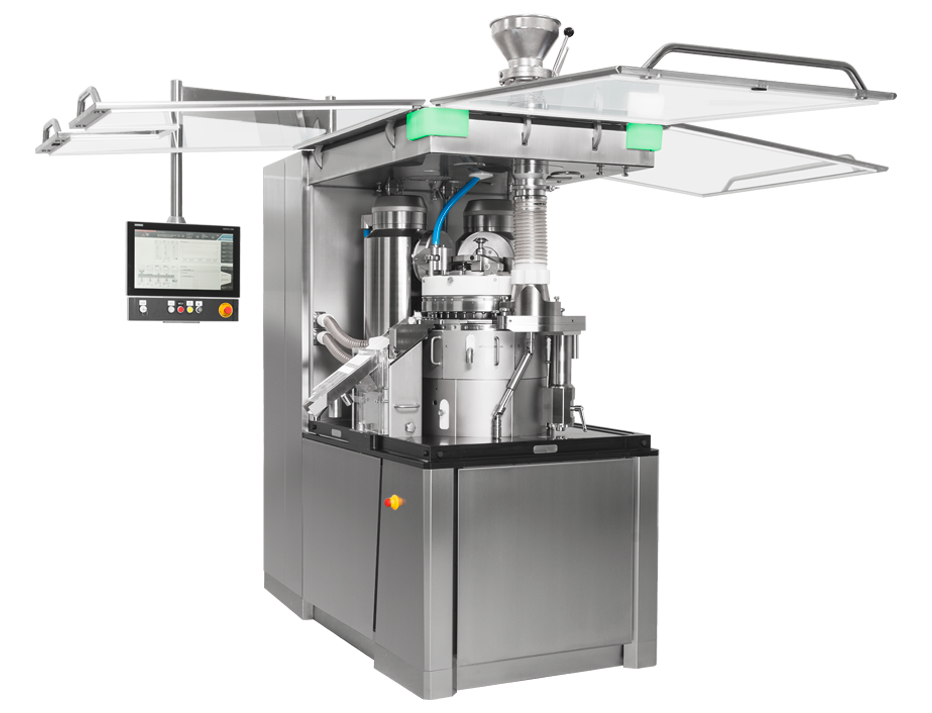 Single Layer
Bi-Layer
Tri-Layer
Tablet in Tablet
Technical & Chemical Applications
For more than 40 years, KORSCH has developed new technology for the technical markets, including multi-layer, ringed pellets, and special shapes – all designed to operate in harsh, 24/7 environments.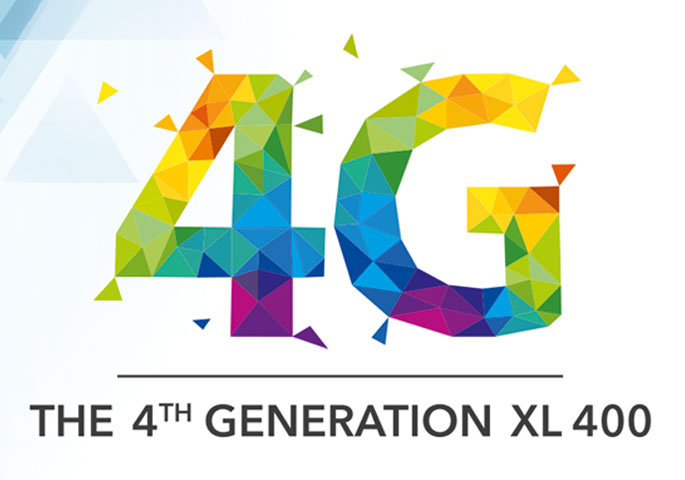 The 4th Generation
The XL 4004 offers a new level of innovation and advancement, while maintaining the flexibility that is the hallmark of the XL 400 design. Smarter and featuring a complete new control system interface the machine offers an intuitive operating experience. The integration of the electrical cabinet, a sealed machine design without cooling fans or vents, and the use of an advanced torque drive enhance the proven design of the XL 400 platform.
1 Common XL 4004 Platform, 2 Machine Models
---
The XL 400 design offers a single-layer only (SFP), and a flexible single and multi-layer (MFP) capability in two machine models that share a common platform, and fully interchangeable components. Further advantages are the identical control systems and HMI environment, process equivalent design for direct product transfer or the common procedures for setup, changeover, and turret exchange between both machines.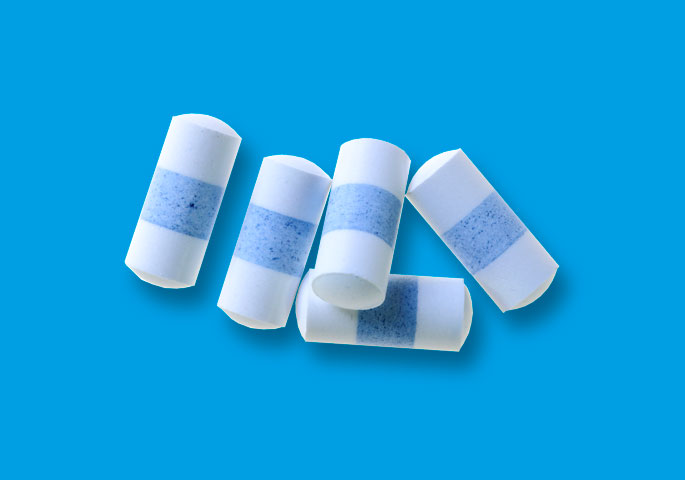 Multi-Layer Expertise
The XL 4004 fullfills the special requirements of Multi-Layer tabletting including the following features:
Retracting feeder design for fully automated layer sampling at production speeds.
Monitoring of individual force at the tamping and final compression stations with closed loop control of each layer weight
Single Tablet Rejection based on layer tamping force and final compression force with reject log
No Cross-Contamination with zero clearance feeders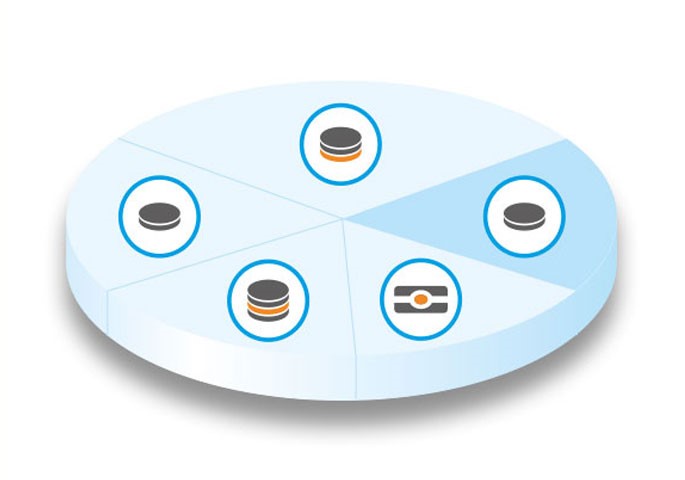 Unique Flexibility
The XL 4004 MFP features an modified carrier plate and head piece that permits the installation of a wide range of conversion kits consisting in compression roller modules, feeder modules, and cam track modules that permit a "plug and play" approach for maximum versatility.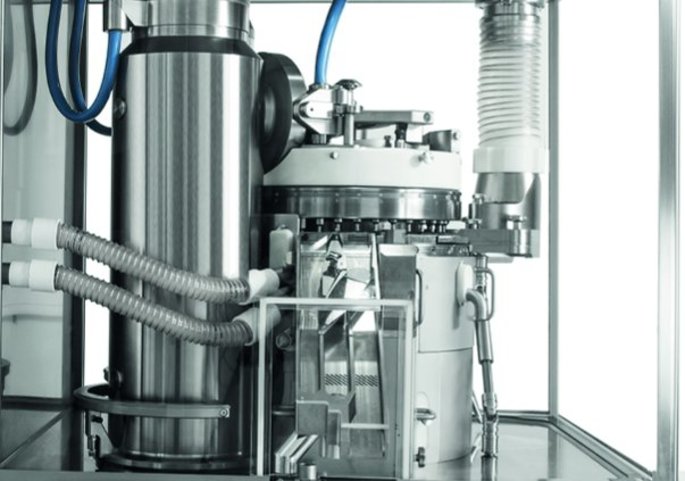 Superior Accessibility by Design
The innovative carrier plate design of the XL 400 eliminates the traditional corner columns and offers extreme access to the compression zone. The combination of smooth surfaces and quick-disconnects permit fast cleaning and changeover. The routing of the dust extraction hoses through a dedicated chamber contributes to the great serviceability of the XL 4004.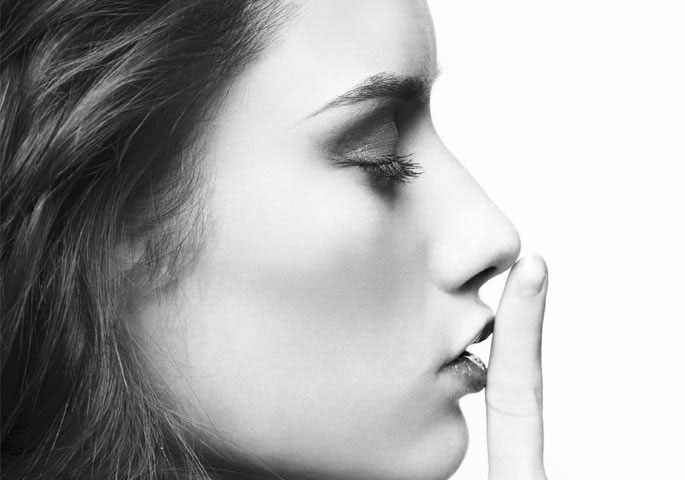 Minimal Noise and Vibration
The unique and patented design of the carrier plate, with dampers, fully isolates vibration from the head piece and machine base. The result is:
Very low noise emission <  80 dB(A)
No vibration transmission to the floor of the compression room
No segregation of powder in the feeding system wich can occur with machine vibration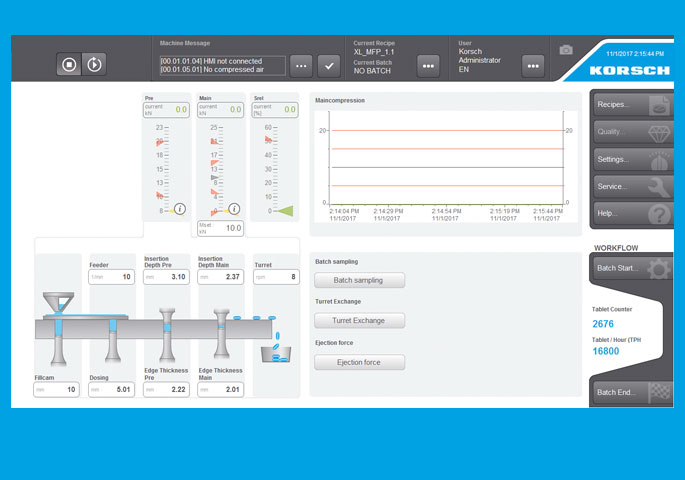 Smart HMI
The control system interface provides an intuitive operating environment and Smart-Touch HMI, which permits move, zoom, and scroll gestures. Available in a Siemens and Allen-Bradley PLC platform, the common HMI environment offers a comprehensive onboard help capability, which includes a vast array of multi-media help files to present procedures and to support the operation and maintenance.
XL 4004 Downloads
Download our brochure or have a look at the technical data:
---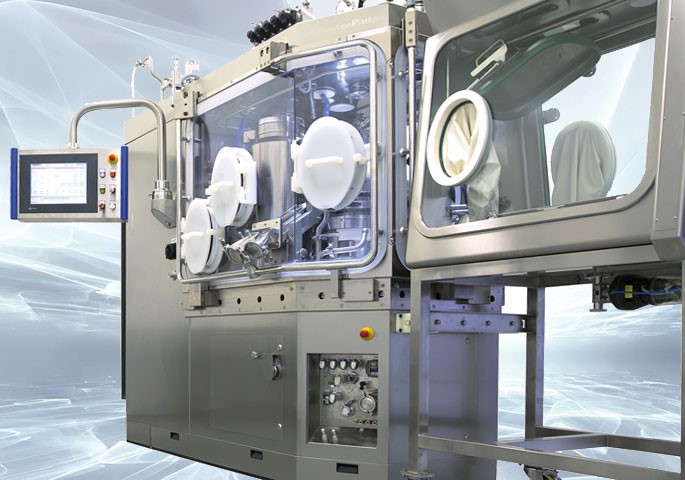 VERSIONS: XL 400 MFP WipCon®
KORSCH offers a fully integrated solution for all containment applications, including related peripherals and make/break connections, with centralized negative pressure control and dust collection system.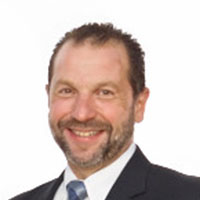 Contact
KORSCH America Inc.
Matt Morganelli
Sales
South Easton, MA 02375
USA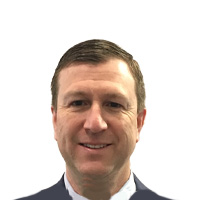 Contact
KORSCH America Inc.
Scott Ettenhofer
Customer Care
South Easton, MA 02375
USA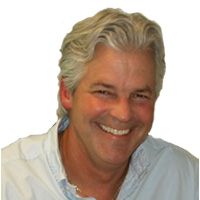 Contact
KORSCH America Inc.
Dan Farrington
Customer Care
South Easton, MA 02375
USA