TRP 900 WipCon®
MULTI-LAYER AND DEEP FILLING DEPTHS
TRP 900 WipCon® - Five-Layer Rotary Press in Containment
---
The TRP 900 WipCon® is an innovative multi-layer rotary tablet press, that offers a comprehensive medium containment (OEB 3) capability for production of high active but not highly toxic compounds/ ingredients. The TRP 900 WipCon® is available with a full complement of peripheral equipment, including air handling, dedusting, metal check, and tablet testers – to offer a fully integrated containment system. The KORSCH Containment technology assures operator safety and operational excellence.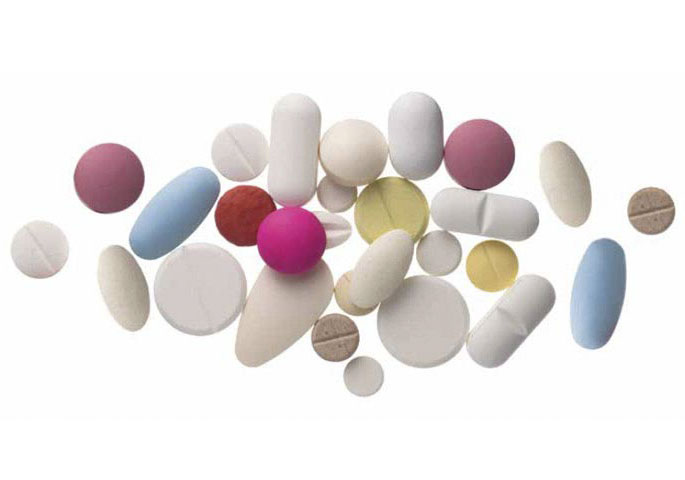 Pharma & Nutraceuticals
Due to its deep fill capability up to 40 mm, the TRP 900 is used for pharmaceutical applications in multi-layer field for five-layer tablet production.
The machine can be manufactured as a Wash-in-Place and containment execution.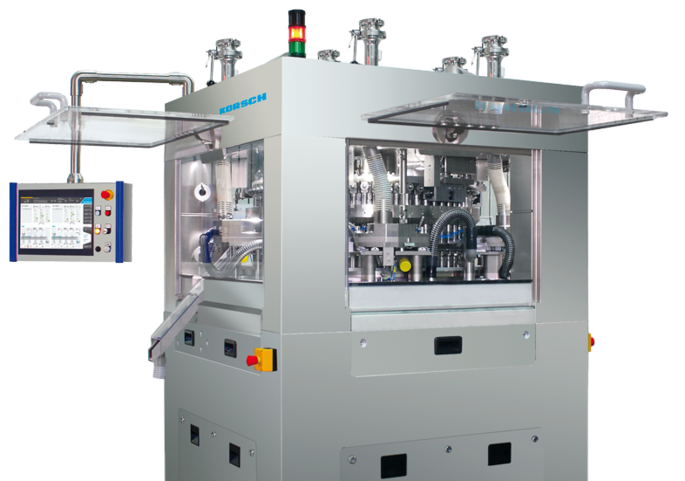 Robust Design
The TRP 900 is based on the design of technical rotary presses which must be workhorses – in the most demanding environments, they must be productive, efficient and extremely reliable.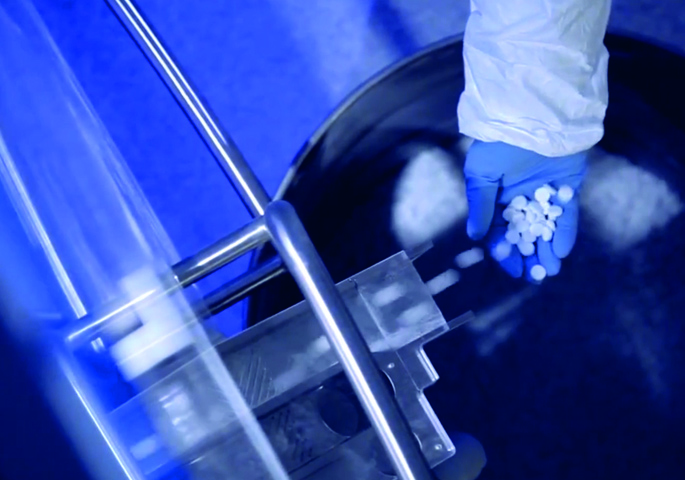 Superior Output
The maximum output is 120.600 tablets per hour at 30 RPM. The TRP 900 is clearly intended for continuous, high-speed production, and is designed to operate a minimum of 160 hours without any significant maintenance or service.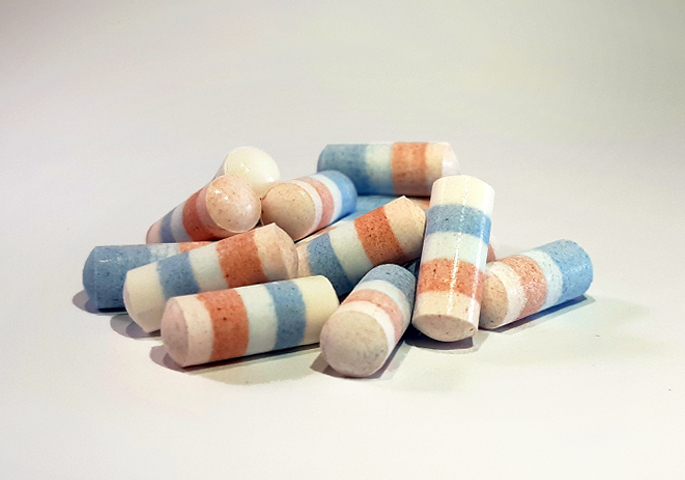 Multi-Layer Capability
The TRP 900 can be delivered as a multi-layer rotary press for five-layer tablets, with:
Low tamping force measurement and control capability for multi-layer formats
On-demand layer sampling at production speeds
Absolute separation of layers – closed feeder design
Dust extraction to prevent cross contamination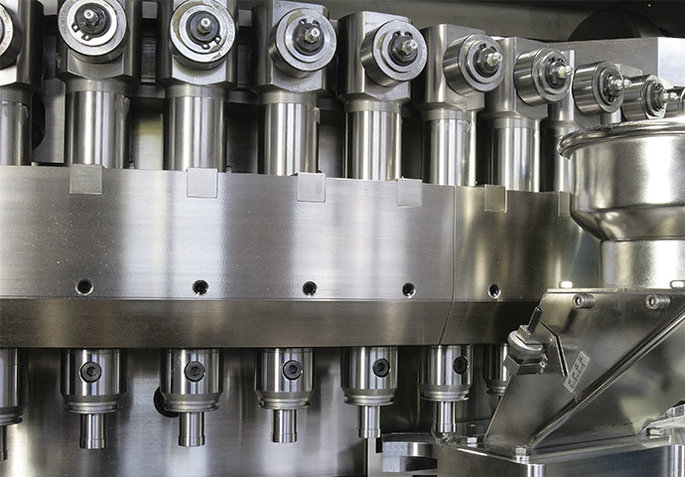 Press Tools
The punches are roller guided on both sides and shafts with patented heavy duty profile heads permit extremely high loads and eliminate wear on press tools and compression rollers.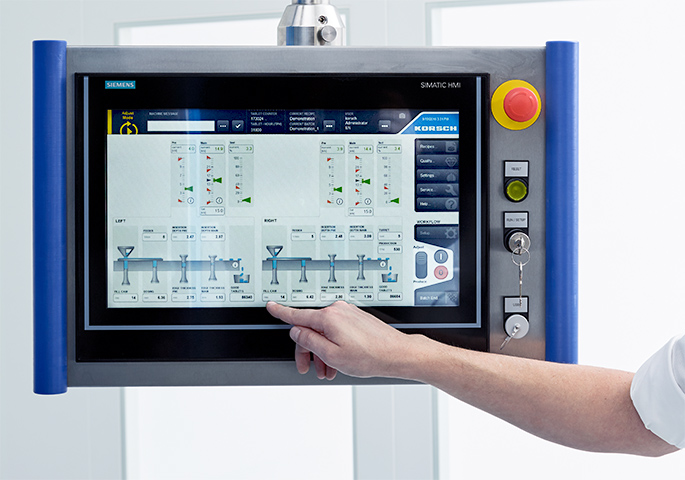 Intuitive Operating Environment
The TRP 900 features a modern "SIMOTION" control system with Smart-Touch HMI that provides an intuitive operating environment and permits move, zoom, and scroll gestures. The HMI environment offers a comprehensive onboard help capability, which includes a vast array of multi-media help files to present procedures and to support the operation and maintenance.
TRP 900 Downloads
Download our brochure or have a look at the technical data: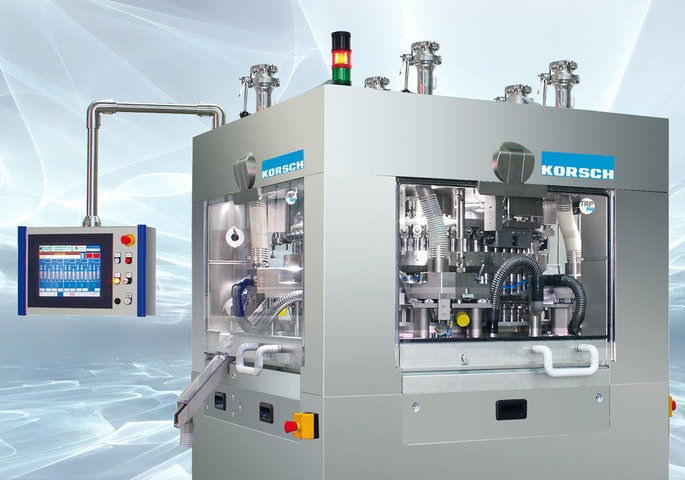 VERSIONS: TRP 900
All machines offered in a high-containment execution are also offered in a standard version. All the expertise acquired for containment technology can also be applied to our standard machines, in terms of dust tightness, contamination control, service access, and cleanability.