Ideal for limited amount of material
STYL'One Nano Benchtop Compaction Simulator
---
Tableting has never been so easy to investigate, from pure API characterization to formulation assessment. The STYL'One Nano includes in a small footprint the unique and powerful drive technology, normally reserved for an Elite of premium compaction simulators. Scientists can use the flexibility to drive the punches at high velocity to replicate the pre and main compression of an R&D rotary tablet press. The powerful Alix data acquisition and analysis software allows to screen a formulation in less than 5 minutes.
R&D
Single Layer
tablet press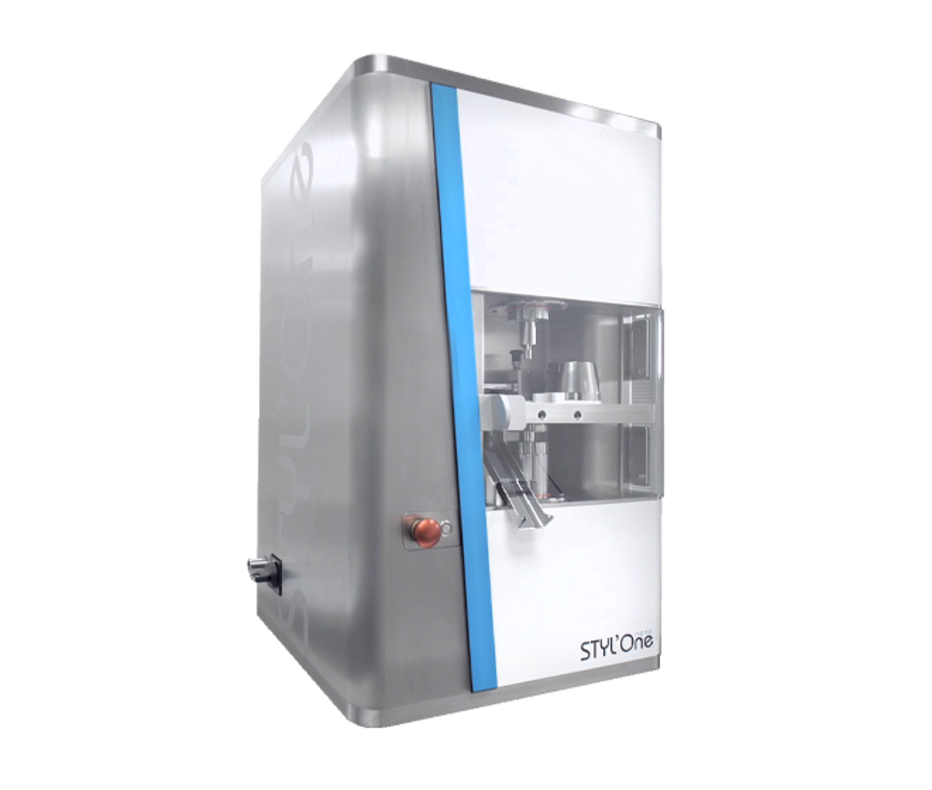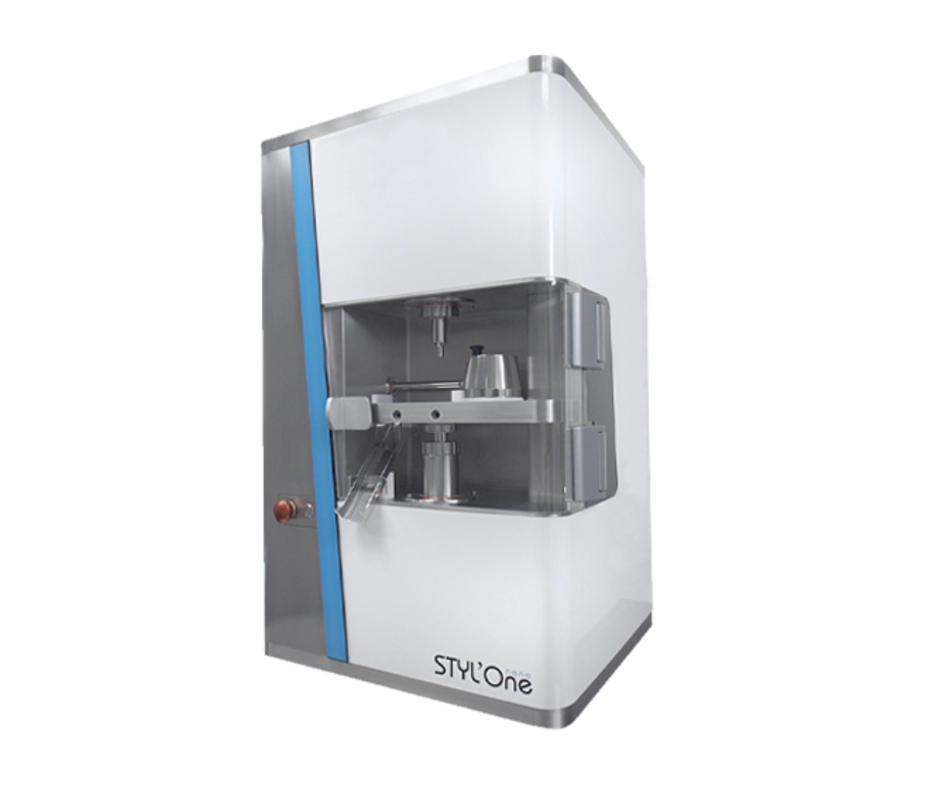 SINGLE PUNCH PRESS
SINGLE LAYER
MAX. 50 KN
FULL INSTRUMENTATION & DATA ANALYSIS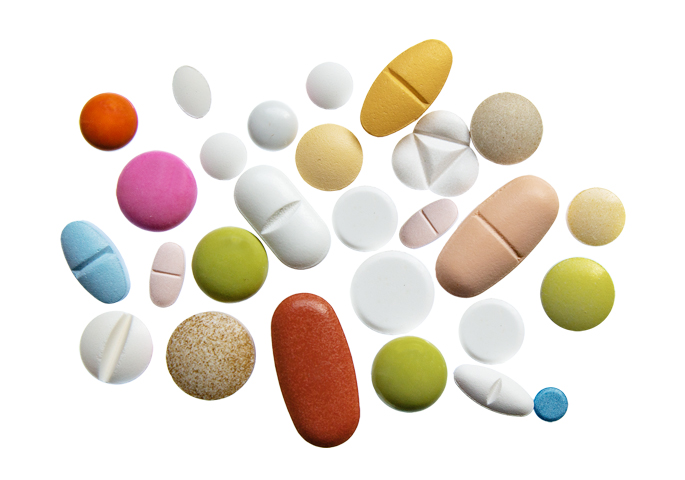 Designed for Pharma & Nutraceuticals
The STYL'One Nano is a compact tabletop unit that is easy to clean due to a GMP working area featuring smooth surfaces and full accessibility. It permits very small material quantities to be utilized and characterized very quickly with a minimum of set-up. With a range of options and accessories the STYL'One Nano is a flexible research tool.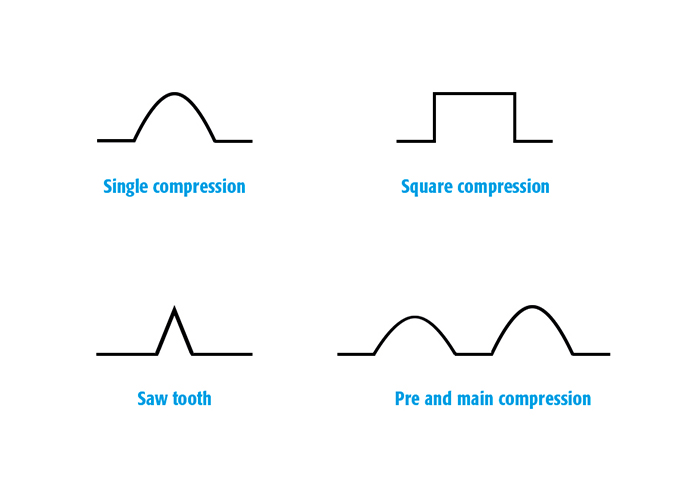 Versatility
The STYL'One Nano covers the following fields of applicaton:
API / Excipient characterization: work with minimal material quantities to assess material attributes and compare different material suppliers
Analytical development: sample production for analytical method development and validation
Formulation feasibility and optimization: evaluate effect of Process Parameters (PP), assess Quality Attributes (QA) or produce early stability batches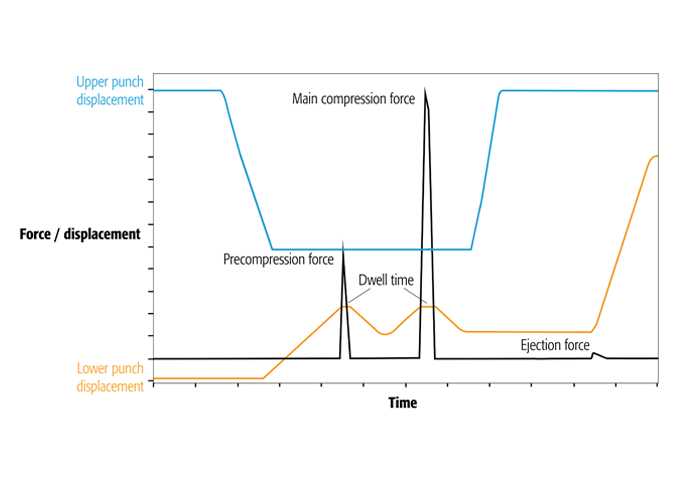 Advanced Instrumentation
The STYL'One Nano is designed with the most advanced instrumentation to measure the upper and lower compression force and punch position. Mechanical deformation is automatically measured and compensated for by the software
Standard Instrumentation
Precompression Force
Main Compression Force
Ejection Force
Upper Punch Displacement
Lower Punch Displacement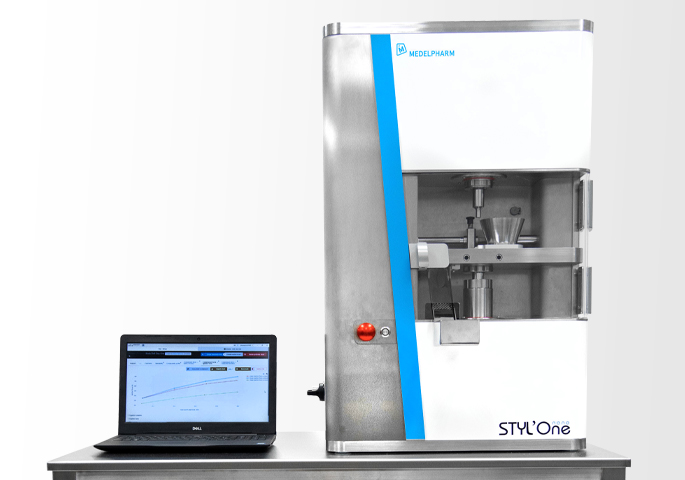 Powerful data acquisition and analysis software
The software Alix controls the STYL'One Nano, collects the data generated and analyzes the data by plotting a wide range of parameters including manufacturability, tabletability, compressibility and compactibility. Customized plots for any data parameter are easily developed. The HMI interface simplifies the design and execution of experiments. Tablet tester data can be uploaded and graphs generated.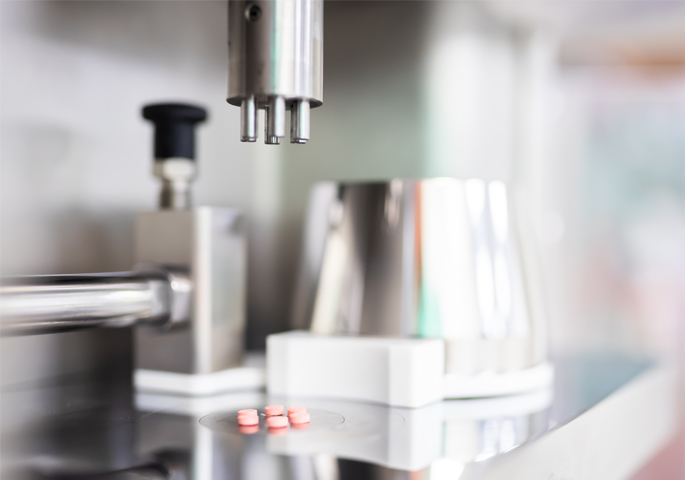 Flexible Tooling
The machine permits the use of standard TSM / EU B, BB, BBS and D tooling of any shapes, including multi-tip and oversized tooling. The STYL'One Nano permits a wide range of tablet formats, including mini-tablets of 2 mm to a maximum tablet diameter of 40 mm.
Simple tool setup and exchange
Minimal parts to assemble
Change over in 5 minutes
Up to 40 mm diameter oversized tooling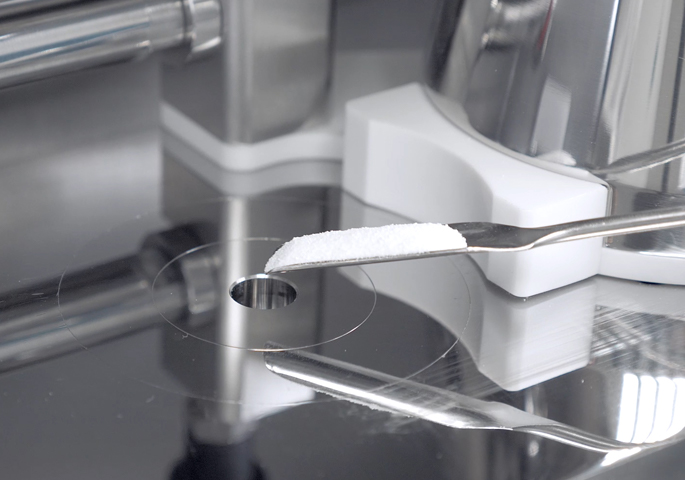 Filling Solutions
With a wide range of filling options, the STYL'One Nano is a flexible research tool that can easily be adapted to the amount and type of product to be processed.
Manual Filling: only a few grams of material
Gravity feeder: low amount of material
Force feeder: challenging formulation and/or mini-tablets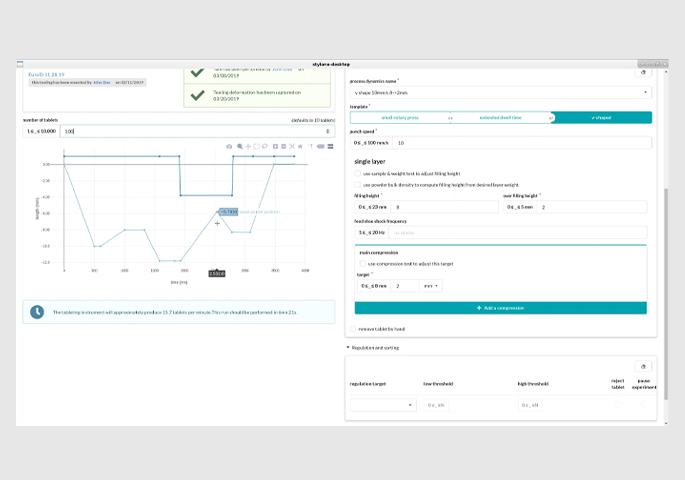 Simulation of R&D rotary tablet press
At the heart of the STYL'One is a powerful drive system controlled by the Alix software, which supports high punch acceleration and velocity required to mimic R&D rotary press kinetics. The STYL'One Nano features up to 50 kN precompression and main compression capability. The possibility to apply a precompression allows testing its impact on formulation. The machine allows the simulation of R&D rotary tablet presses with different compression profiles, like V-shape or extended dwell time.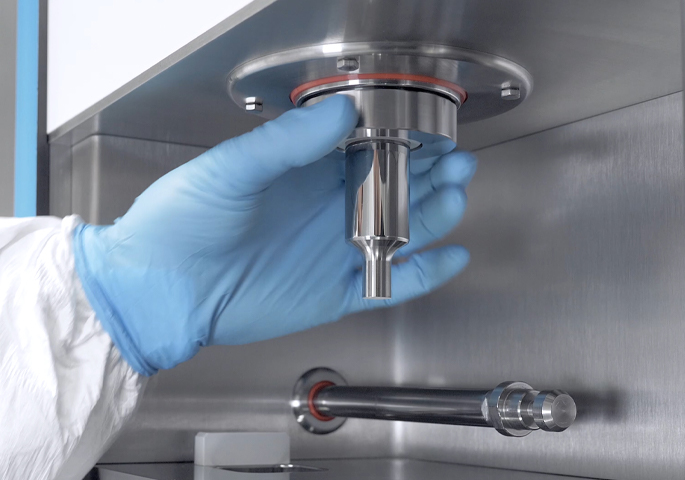 Quick Changeover
The STYL'One Nano can be setup in less than 5 minutes. Due to the streamlined design of the compression zone only a limited number of components need to be removed ensuring a higher level of serviceability. The working area permits a fast and easy cleaning. All optional accessories are just as easy to install.
---
KORSCH offers a wide range of containment solutions on most machine models, including DryCon and WipCon® executions. With proven solutions across the full containment range (OEB 3, OEB 4, OEB 5), KORSCH provides a fully turnkey system which is engineered to meet the specific requirements of the project. In partnership with the customer, KORSCH specialists define critical process parameters, including containment requirements, peripheral integration, and automation design. KORSCH engineers are expert in developing the concept, execution, integration, and final SMEPAC testing to fully validate the containment capability.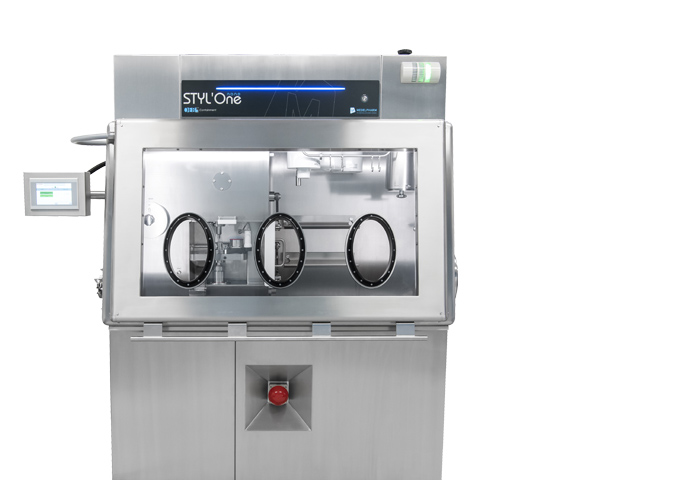 STYL'One Nano WipCon®
The STYL'One Nano WipCon® offers a full high-containment and wash-in-place capability and is ideal for potent product characterization and scale-up. Offering a range of press profiles including precompression, the STYL'One Nano can replicate a small-scale rotary press. An advanced data acquisition system permits automated analysis to streamline product development.
STYL' One Nano Downloads
Download our brochure or have a look at the technical data:
---