française (FR)

espagnol (ES)
XM 12 – Small-Scale 1-/2-Layer Tablet Press
---
The KORSCH XM 12 provides a self-contained and fully portable platform. The dimensions of the machine and the caster base insure simple portability from room to room. The electrical cabinet and touch screen HMI are fully integrated into the machine. The exchangeable turret permits the production of any size tablet, in a Single-Layer or Bi-Layer configuration. The conversion from Single-Layer to Bi-Layer is extremely straight forward and can be implemented in the course of a normal changeover.
Small-Scale
1-/2-Layer
Tablet Press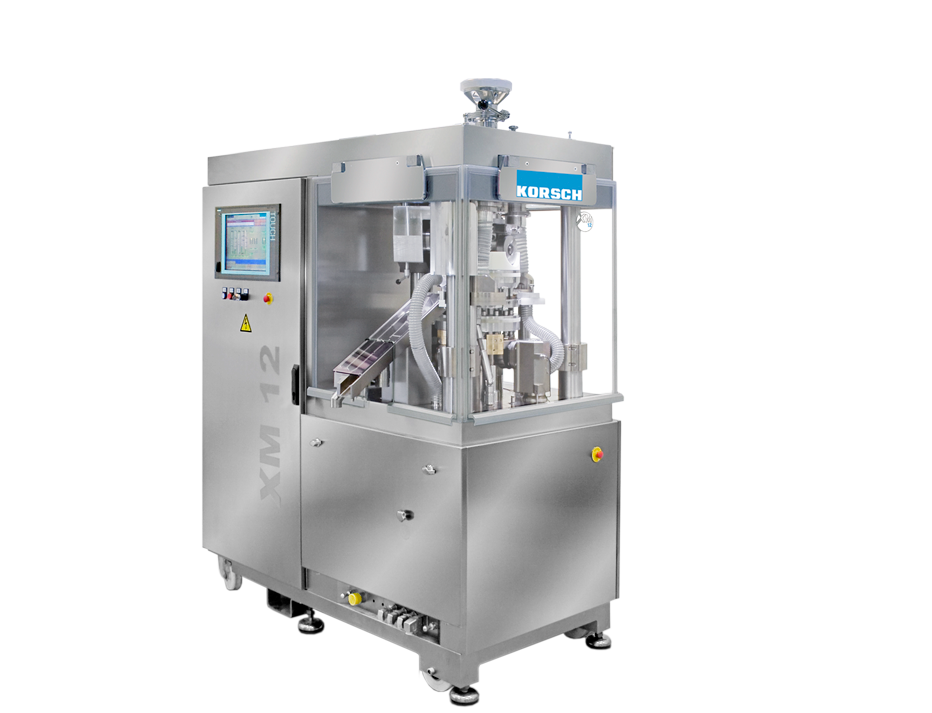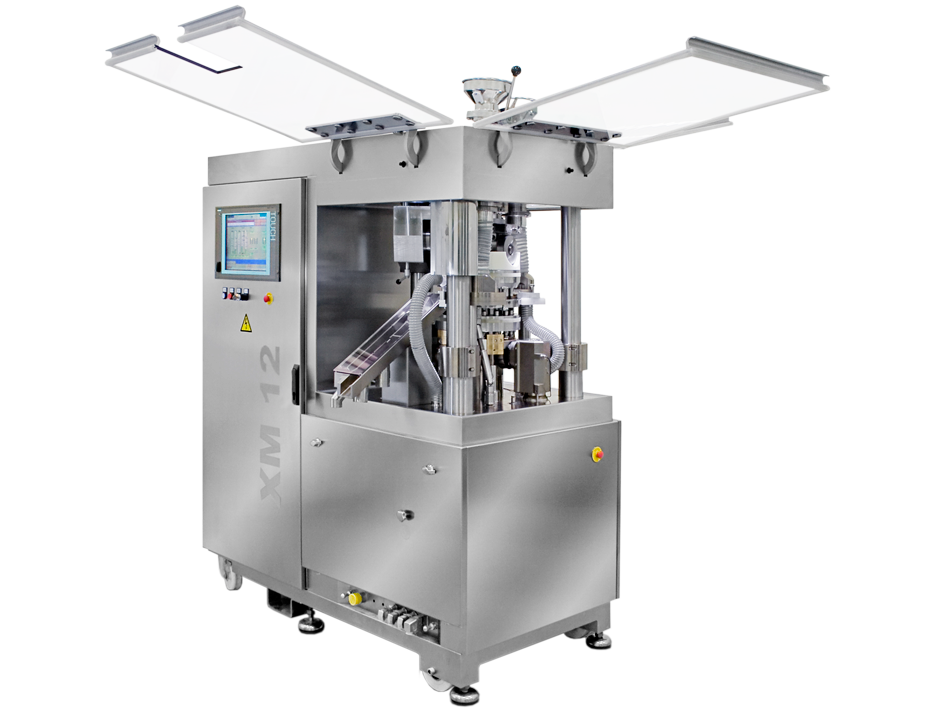 BI-LAYER CAPABILITY
MOBILE
SINGLE-LAYER CAPABILITY
INTEGRATED ELECTRICAL CABINET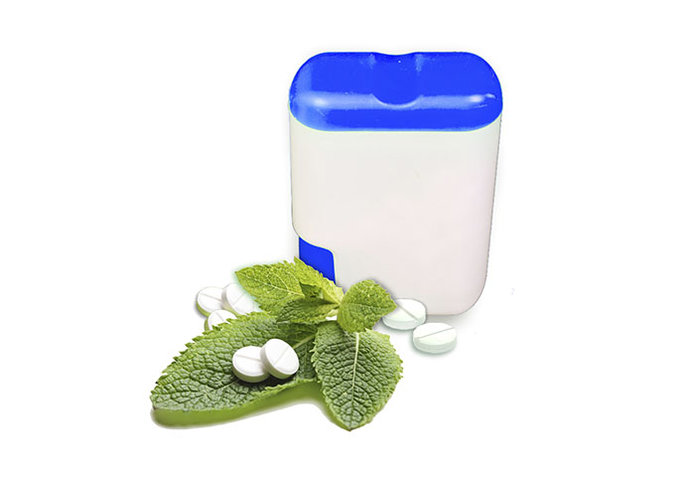 Food & Confectionary Applications
The complete separation of the product area from the mechanical area guarantees a hygienic working environment that complies with pharmaceutical and food standards. The machine complies all valid FDA-regulations.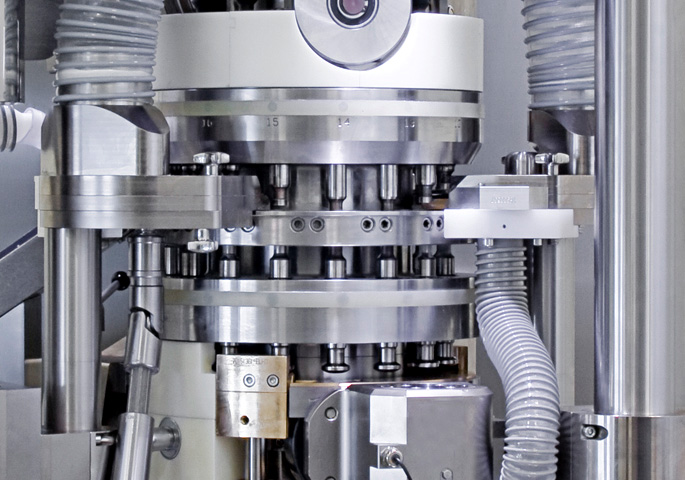 Bi-Layer Capability
The XM 12 Bi-Layer Tablet Press offers a 5 kN first layer tamping force, a 40 kN precompression force and a 80 kN main compression force. The retracting second layer feeder permits an automated first layer sampling with hardening option. Both feeders utilize zero clearance technology and are configured with an integrated dust extraction manifold, which cleans the die table and completely eliminates any potential for cross-contamination. The conversion to Single-Layer is extremely straight forward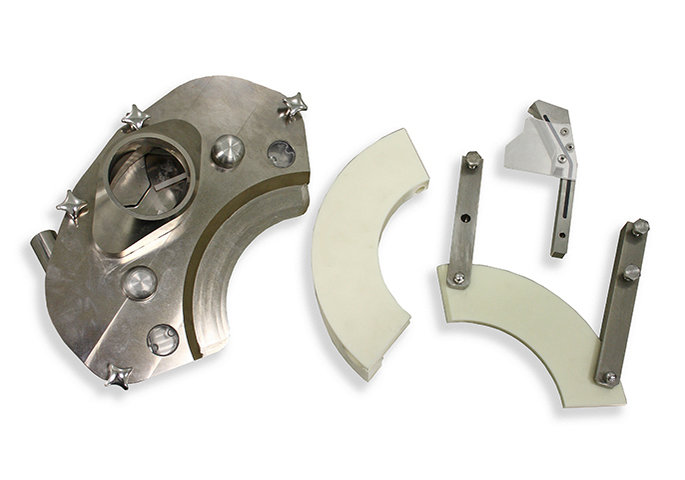 Single-Layer Capability
The single-layer conversion kit includes a large feeder and optimized upper and lower cam course. The precompression and main compression station remain in position and do not require any adjustment or re-calibration after the conversion. The result is a high-speed (120 RPM), single-layer machine with 40 kN precompression capability and 80 kN main compression capability. With the single-layer conversion kit, the time to transition between bi-layer and single-layer tablet production is approximately 30 min.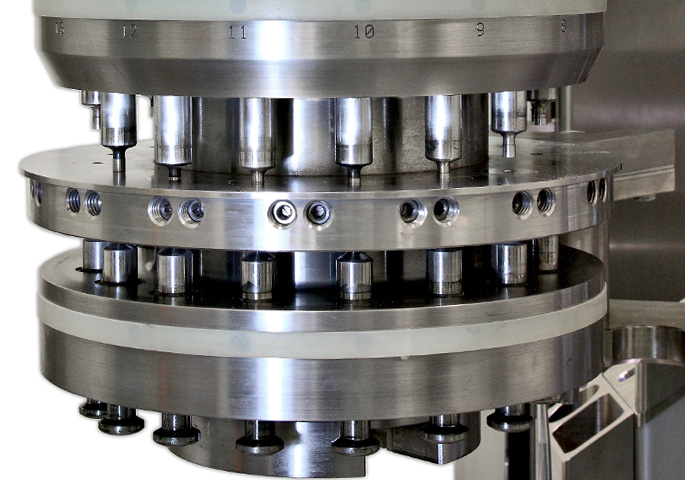 Exchangeable Turret
An internal lift device permits the simple and streamlined removal and installation of the turret. With a wide range of turret sizes from 12 punch stations up to 28, the XM 12 permits product development, clinical production and mid range production charges. A mixed turret, consisting of B and D tools, permits all tablet shapes and sizes to be produced on a single turret and eliminates the cost of a second complete turret.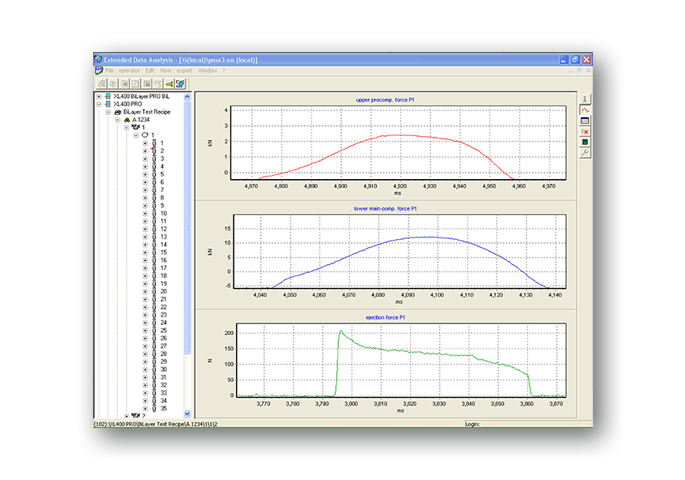 Data Analysis
The XM 12 can be fully instrumented for the measurement of precompression force, main compression force, and ejection force. An optional integrated data acquisition system (PharmaResearch) permits the storage, analysis, and export of compression and ejection force data.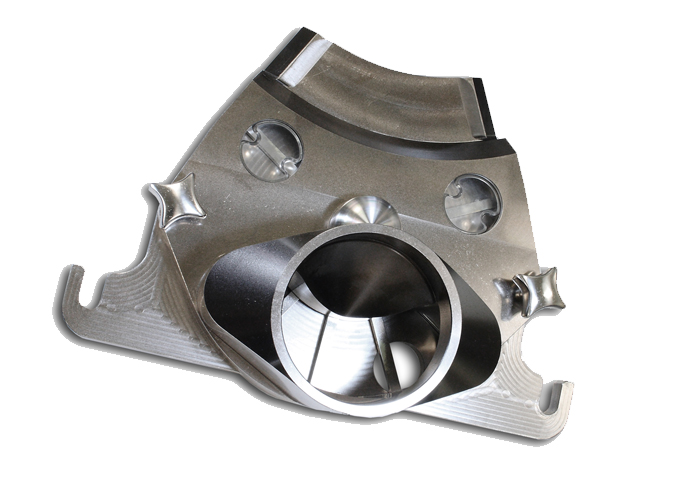 Minimal Material Quantities
The XM 12 offers a range of special features to permit Single-Layer and Bi-Layer development with very small material quantities.
Reduced Volume Feeder Paddles
Reduced Volume Product Hopper
Full Functionality with Reduced Press Tools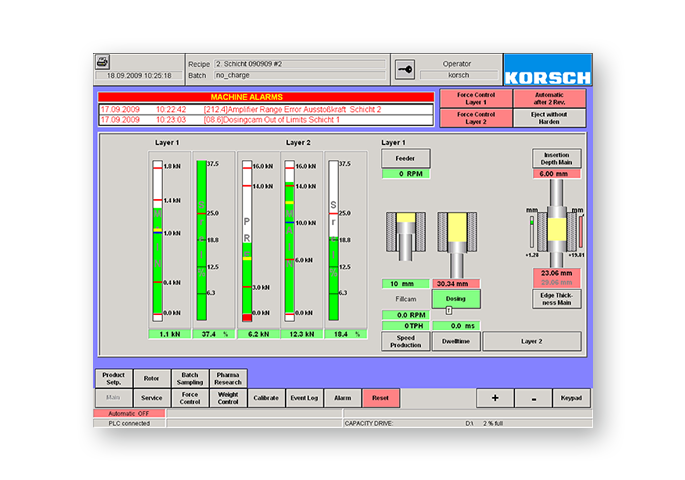 Touch Screen Control
The KORSCH XM 12 features an extremely user-friendly touch screen HMI which is mounted in the door of the integrated electrical cabinet.
The standard control module of the XM 12 includes a secure login,
display of press forces, event log electronic audit trail, alarm history
electronic audit trail, as well as a product recipe module. The optional
PharmaControl® adds a full press force control system with single
tablet rejection, and the corresponding tablet reject log.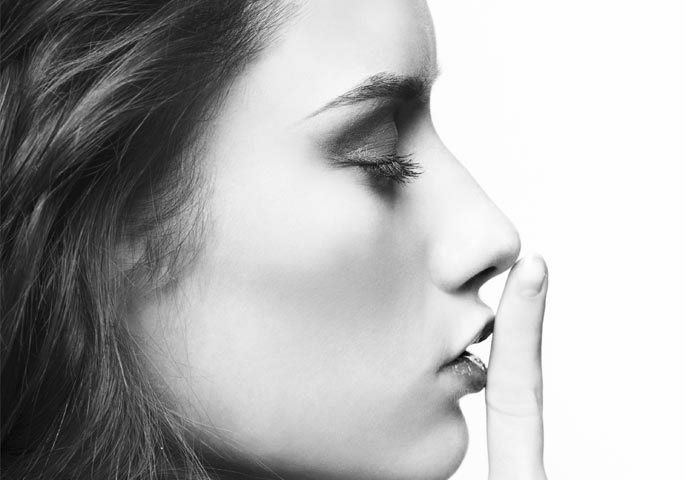 Minimal Noise and Vibration
The unique and patented design of the carrier plate, with dampers, fully isolates vibration from the head piece and machine base. The result is:
Very low noise emission <  80 dB(A)
No vibration transmission to the floor of the compression room
No segregation of powder in the feeding system wich can occur with machine vibration
XM 12 Downloads
Download our brochure or have a look at the technical data:
---
VERSIONS: XM 12 OEB 3
KORSCH offers a fully integrated solution for containment applications, including related peripherals and make/break connections, with centralized negative pressure control and dust collection system.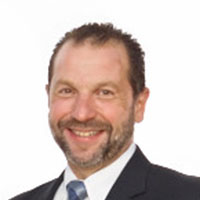 Contact
KORSCH America Inc.
Matt Morganelli
Sales
South Easton, MA 02375
USA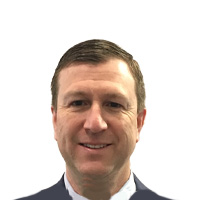 Contact
KORSCH America Inc.
Scott Ettenhofer
Customer Care
South Easton, MA 02375
USA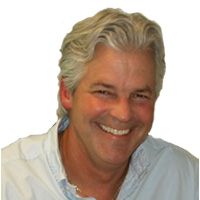 Contact
KORSCH America Inc.
Dan Farrington
Customer Care
South Easton, MA 02375
USA